CityAM Crowdfunding Primer Aimed At The Crowd To-Be

---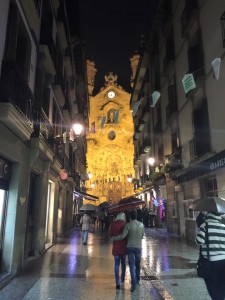 Our friends at CityAM are beginning to distinguish themselves as crowdfunding commentators among mainstream media. This entertaining primer, aimed at the majority of readers (the crowd-to-be) who still need basic information, focuses primarily on equity crowdfunding – that's share investment, primarily in start-ups.
"Crowdfunding is widely defined as a (usually large) group of people donating, lending or investing towards a cause via the internet. While it's quite likely that you haven't participated in a crowdfunding campaign, you may well know someone who has. According to the UK-based real-time data website The Crowdfunding Centre, there are currently over 22,000 active projects crowdfunding worldwide, with an average of around 450 new projects each day.

"In the US, using a web-based platform to raise money from lots of people started to gain traction in the early 2000s. According to WordSpy.com, the word "crowdfunding" was first used in August 2006, by Michael Sullivan, who launched Fundavlog, a failed attempt at a videoblog content incubator.
"Here in the UK, prominence came just a few years ago, with major players CrowdBnk and CrowdCube launching in 2011, and Seedrs in 2012. Ayan Mitra, founder and chief executive of CrowdBnk, pinpoints the turning point to 2012, when former Legal & General boss Tim Breedon published the Breedon Report, arguing that the government desperately needed to boost alternative sources of capital to plug the funding gap faced by small businesses. He estimated that the gap would be around £59bn by 2016, with the report suggesting that retail investors needed simpler ways to fund SMEs."
That simpler way, we humbly suggest, is via peer-to-peer (P2P) business lending – the process of bringing people and business together. This is Money&Co.'s sub-sector of the crowdfunding industry.

Risk
*** Money&Co.'s latest loan offering is nearing its £500,000 target. The B-rated loan from the soft furnishings manufacturer is currently offering an indicative yield of over 10 per cent. The average yield achieved by Money&Co. lenders across all offerings is currently 8.83 per cent.
It is very important that lenders appreciate that, while we vet loan offerings very carefully, lending carries risk. Please read the risk warnings on our Home page, and in our Frequently Asked Questions. See also this video, which explains more about lending, including the potential benefits of spreading capital across a range of loans to lower risk.
---
---