Zero Inflation? Instant Gratification To Stop UK Turning Japanese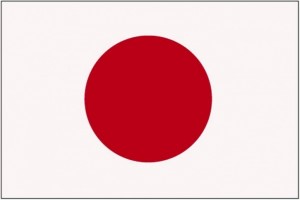 Money&Co.'s CEO, Nicola Horlick, says in the Huffington Post that low inflation is "something to be welcomed generally, but when it hits zero, there is always the risk that a country could be heading for a Japanese-style period of no growth and permanently low prices." 
However, she adds, the UK is very different from Japan. The British consumer "is not accustomed to waiting to spend. There is a culture of going for instant gratification, and consumer expenditure has been one of the major drivers of the economy over the last thirty-five years, leading to a large service element to the economy. I find it unlikely that patterns of spending will suddenly change."

The conclusion? In the UK's case, zero inflation is something to be celebrated. And in the context of zero inflation, the average gross yield achieved so far by Money&Co. lenders – more than 8.8 per cent – is also something to be rejoice in. 
Loan Offers Latest
*** Data tracking company Globavista, an A-rated offering, already has 16 per cent of its £500,000 target. The loan action closes in 21 days. Current indicative gross yield is 8.8 per cent.
*** Soft furnishings manufacturer, Ultimate 99 Limited, a B-rated offering with a current indicative gross yield of 10.4 per cent, has achieved 100 per cent of its target, with two days to go. It's still possible to bid for a piece of the loan. Lower bids will typically knock out the more expensive ones.
*** Olsen Doors & Widows, a B-Rated offering with a gross yield of 10.4 per cent at the time of writing, has attracted 18 per cent of its funding target, with 23 days to go before the loan auction closes. For more on the above, click here.
Risk – Please Read
*** It is very important that lenders appreciate that, while we vet loan offerings very carefully, lending carries risk. Please read the risk warnings on our Home page, and in our Frequently Asked Questions. See also this video, which explains more about lending, including the potential benefits of spreading capital across a range of loans to lower risk.
---
---