Were We Voting With Our Wallets? Plus: The Power Of The Crowd

---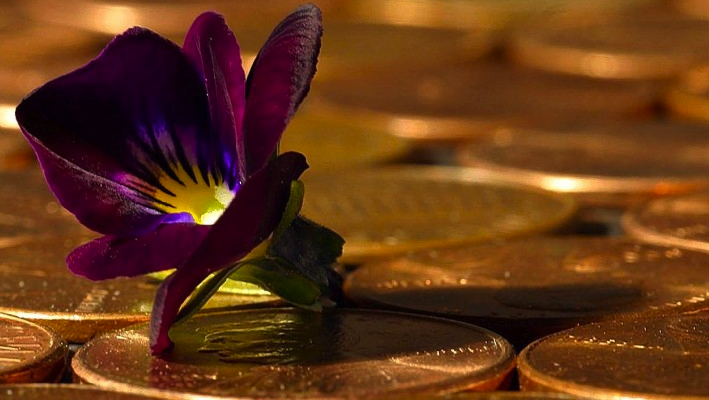 Was last week's surprise General Election result really all about the voters' wallets? All we can say with any certainty is that the pollsters got it wrong, and the Conservatives have what looks to be a workable majority in government.
As far as Money&Co. lenders and borrowers are concerned the new Conservative government looks to be set to offer continuity and stability for the fledgling crowdfunding industry.
Here's a prognosis from Moneywise. We offer two comments supplementary to those of the media outlet. First, we think that including peer-to-peer business loans as an asset class eligible for ISAs is long overdue. Waiting till the beginning of the next tax year is frustrating, when we had hoped to have the basic plans in place for the beginning of this tax year a month ago. Second, the £15,000+ plans are surely called New Indidiusal Savings Accounts (NISAs not ISAs) – but that's just a semantic quibble. Just so long as the government effects the reforms...

"The Coalition intended to introduce two news Isas – the peer-to-peer Isa and Help to Buy Isa - and the Tories are very likely to go ahead with the launches as planned," says Moneywise.
"A consultation has been underway to decide how exactly a peer-to-peer Isa will work in practice. It could be a new third Isa enabling people to invest in peer-to-peer (P2P) products within a tax-free wrapper outside of a stocks and shares Isa or cash Isa.
"The fledgling P2P industry, which sees savers lend money directly via websites such as Ratesetter and Zopa in order to gain better returns on their money, has seen £1.6 billion lent to borrowers so far.
"While no decisions have yet been made, the Isas could be available as soon as April 2016."

Just under three weeks to go to the Discover The Power Of The Crowd conference at the RAC in London on 28th May. Tickets are selling fast - and places are limited, say sponsors CIty AM newspaper and Another Crowd, the crowdfunding intelligence platform. Below is the outline agenda of the day's events, which include lunch and networking drinks. Money&Co.'s CEO, Nicola Horlick, will be speaking, along with other luminaries from the alternative finance industry.
10.00 - Opening remarks, Martin Baker, director of communications, Money&Co.
10:05 - Justin Urquhart Stewart (Seven Investment Management) – Justin's tour of alternative finance and crowd networking
10.45 – Jeff Lynn (Seedrs.com) – how it all began, where it's going
11.30 - James Codling (Venture Founders) – later-stage funding for equity raises
12.15 - Nicola Horlick (Money&Co.) – P2P lending's new horizons
13.00 - Lunch, hosted by Brian Basham, executive chairman, Archover
14.00 - The crowd as publisher - media disintermediation - Martin Baker, Paul English (Wet Zebra Media)
14.15 - Brian Zhang (Cambridge University) - European benchmarking, future market expansion
14.45 - Karen Butler – King Wood & Malleson, on regulation
15.15 - Panel discussion, chaired by Julia Groves (UKCFA & Trillion Fund): Adam Braggs (Crowdknetic ), Bryan Zhang, Karen Butler, James Codling + Gordon Rae, Another Crowd
16.20 – Closing remarks – Martin Muncaster
16.30 - Drinks and networking
To buy tickets for this event, click here.
For more information on City A.M., click here. Another Crowd's website is viewable here,
---
---