Bringing Businesses And People Together – Plus Conference Latest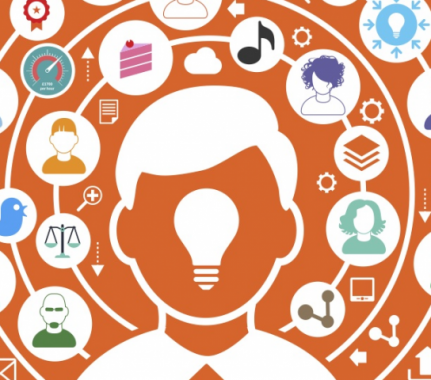 Our misson at Money&Co. is to bring people together with businesses. The idea is to provide borrowing businesses with the capital they need to grow, and to obtain an excellent return for our lenders. The average return for Money&Co. lenders so far is 8.8 per cent. Our vetting process for borrowers is conservative: we require that businesses be well established, with at least three years' filed accounts (most of our borrowers have many more years' track record) and a history of strong profitability.
That's the essence of the type of crowdfunding we do at Money&Co. – and thanks to the UK Crowdfunding Association, whose graphic we have borrowed to illustrate our point. Incidentally, UKCFA chair Julia Groves is one of the leading crowdfunding figures speaking at the CityAM-Crowdnetic conference Discovering The Power Of The Crowd. 

We like to think that we are doing a job that the banks can't or won't do. And we are not alone… Paul Mildenstein, CEO of small-business funder, Liberis, asks in smallbusiness.co.uk if the banks' days of servicing small businesses' funding needs are numbered, especially in the light of forthcoming added stringency in banking regulation.
"The gap in bank lending was the key driver in the innovation and growth of the alternative finance sector and while lending figures involved are small in comparison to the sums lent to small businesses by banks, the numbers are sizeable. 
More significantly though is the speed at which the sector has grown.  It lent some £1.74 billion last year, double the amount compared to 2012 and is on course to lend some £4.4 billion this year. Recent research by the Funding Centre shows there are now 108 alternative finance platforms.
Although larger companies are again beginning to access the finance they need, the banks still aren't lending as much as they did pre recession to small firms, and it's unlikely they ever will again. Net lending to SMEs under the Funding for Lending Scheme in 2014 fell by £3 billion. For many, especially, young and new businesses, the bank door remains firmly shut and for those that do approach them, the rejection rate is estimated to be 50 per cent. A good proportion of these are actually viable and are rejected simply because they don't meet the risk profiles of the largest banks. 
And it's about to get worse. Draft legislation put forward last month by the Basel Committee on Banking Supervision could further reduce the number of small businesses that receive bank funding quite significantly. The Basel rules require that banks treble the amount of security needed for a small company to borrow money in order to reduce banking risk. When a bank needs to provide £30,000 to cover risk for a £10,000 bank loan, it's just not cost effective."
Tickets are going fast for the Discovering The Power Of The Crowd event at London's RAC club on 28th May. Much interest has been expressed in the talk and Q&A session involving leading academic Bryan Zhang.
14.30 – Benchmarking UK growth against Europe and the United States
The shift to UK and Europe from the United States
Emerging trends in the UK and Europe
Which firms are coming to market? Differences between countries
Moving mainstream – How alternative finance is changing the financial services world
Bryan Zhang Policy and Operations Director, Centre for Alternative Finance, Cambridge Judge Business School – leading academic, ground-breaking research into European market
For full details, and to buy tickets, Book your place here.
---
---