Two Major Players Help Discover The Power Of The Crowd

---
The Discovering The Power Of The Crowd conference line-up certainly underscored its stellar status in the world of alternative finance with the addition to the speakers' list of Goncalo de Vasconcelos, the co-founder of crowdfunding equity platform, Syndicate Room.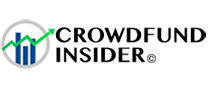 As well as leading his award-winning business, Goncalo is a former academic and a respected contributor to Forbes. At next week's crowdfunding conference at the RAC in London, he will be speaking on how as a new entrant into the market, Syndicate Room has achieved such spectacularly fast groiwth so quickly. The model of his business is partly hands-on investment, partly a facilitator of equity investment (like "regular" equity platforms such as Crowd Cube). He will offer us a unique take on crowdfunding, that much is certain.
Here, in Crowdfundinsider, Goncalo opines on the meteoric rise of his platform and the industry in general.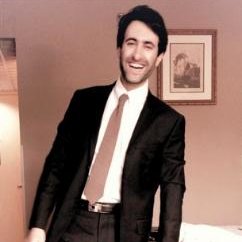 *** We're also delighted to welcome on board talented financial journalist and chartered accountant, Nick Levine (pictured above). Nick says he likes the idea of the conference, "which, as I see it, is to look at the borrower's story (start-up to mezzanine equity to debt for more mature companies) and then to focus on the investor - how to build a debt and equity portfolio, regulatory issues, data reliability, risk assessment, etc. So it's not just pontificating, but really practical, useful stuff."
Nick will take one of the sessions and moderate questions and answers after the presentation. He has worked in FinTech for over two years, and has a specialism in crowdfunding. To date he has helped companies raise over £4 million through equity and debt crowdfunding. Nick has written for a range of business and technology publications including Wired, Real Business and Economia. He recently started The Startup FD Podcast, which explores the role of the finance director in venture- backed companies.
For full details of the Discovering The Power Of The Crowd conference, click here.
---
---