Crowdnetic Launches Fine Risk Investment Tool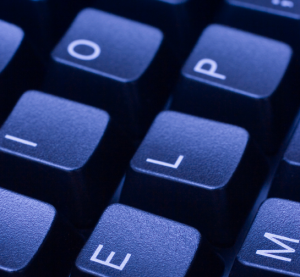 What is a good investment in today's market? How do you judge the value of an asset? A high yield often means a high level of risk. The best investment or loan is difficult to find and appraise.
The crowdfunding market is young, and like many infants, quite unruly. But the problems are being addressed – and the information essential to making an informed decision is rapidly becoming more and more reliable.
The newest entrant in the lending and investing crowdfunding market place is the most dynamic. CrowdneticUK offers a data stream of information from a large and increasingly impressive range of crowdfunding platforms.

Subscribers to the mightily impressive Crowdwatch get access to what is in effect a tickertape of raw data of the latest subscriptions to share raises (equioty corwdfunding) and debt crowdfunding (peer-to-peer, or P2P crowdfunding).
The CrowdneticUK dashboard "displays the rolling activity for the selected time period: daily shows activity by hour over the course of the last 24 hours; monthly displays daily values over the course of the previous 30-day period; and yearly shows monthly values over the course of the past 12 months," says the company.
The emphasis is on both equity and debt. At the time of writing, a cursory check on the "screener|" revealed real-time information on 11 loans. The screener allows the user to select the type of security he or she wants by a number of criteria, with "debt" (ie, a loan) being one of them.
The AltFi newspaper and media website has set up a different benchmark, ehich is more of an index and less of an inverstment tool. The Liberum AltFi Returns Index (LARI), a peer-to-peer (P2P) benchmark of loan yields.
LARI "is designed to measure the returns generated from marketplace lending," reports AltFI. "Index values are time-weighted, published as aggregate annualised returns, measuring what an equal time-weighted exposure to every loan made would have returned over a preceding 12-month period. The index is currently updated on a monthly basis."
At the time of writing, the LARI index was based merely on the three biggest platforms in the P2P sector.
| | | |
| --- | --- | --- |
|   | Absolute Return* | Change |
| 3 Month | 1.42% | +0.19 |
| 1 yr | 5.15% | +0.12 |
| 3 yr | 16.40% | +0.16 |
*As at 30th April 2015
The figures represent the return to the end of April 2015. This is almost exactly the date that Money&Co., which had been operating as a business but not actively facilitating loans well before then, began to lend. At the time of writing the average return achieved by Money&Co. lenders is a gross yield of 8.8 per cent.
Risk
Remember lending carries risk. We vet our borrowers very carefully, but capital loaned is at risk. Please read the warnings on our Home Page and in our Frequently Asked Questions.
*** Places are going fast for next week's Discovering The Power Of The Crowd Conference. 
---
---