The Crowd Must Stay In Crowdfunding - And Conference Latest

---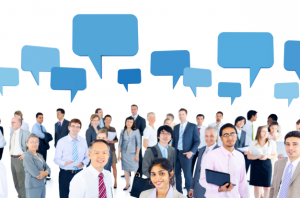 We've reported several times in this news section on the risk of losing the crowd in crowdfunding. By that, we mean the risk that platforms might favour big lenders – be they high-net-worth individuals or institutions – at the expense of the smaller lender with a few hundred or thousand pounds to commit.
Judith Evans picked up on this theme in the Financial Times this week end. Her article was reprised in Crowdfundinsider a little later. Both organs report on the Peer-to-Peer Finance Association (P2PFA) decree that its members should not discriminate against individual investors by allowing institutions to "cherrypick" the best loans.
The Crowdfundinsider article includes an industry analyst's quote that argues that cherrypicking is not as prevalent as the P2PFA suggests.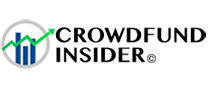 "Christine Farnish, chair of the Peer-to-Peer Finance Association, which represents 90 percent of the UK industry, also said that the group will strengthen the power of its directors to expel companies that do not comply with its regulations. The changes to the P2PFA's operating principles will take place this summer, and are a notable difference from U.S. regulations, where institutions make most loans. In the latter country, Lending Club and Prosper introduced "speed bumps" in 2014, working to ensure that individual investors have time to join the competition for loans.
"Farnish noted: 'Our members are very clear that they don't want to discriminate between retail and institutional investors...Institutions must be offered the same service as ordinary people.'
"While three of the largest platforms in the UK–Zopa, Ratesetter and Funding Circle–agree in not wanting retail investors to be pushed to the side, they differ in how they balance retail and institutional lending. Ratesetter, the slowest to take on institutional investment, but is "determined to be a household-name brand," said Rhydian Lewis, Ratesetter's chief executive. Zopa and Funding Circle both assign newly approved loans to either retail or institutional pools by using randomising systems, but neither platform has capped institutional lending. However, Funding Circle notes that while a small number of loans that have been rejected by institutions may end up in the retail pool, its credit assessments should ensure there are no poor-quality loans on the platform."

At Money&Co., our philosophy is to bring people and businesses together so that lenders can get excellent returns, and businesses can acquire capital for growth. We intend to keep the crowd in crowdfunding. We have extremely powerful administrative machinery to deal with commitments as small as £100 initially, and individual loans as tiny as £10. Cost is not important (nor an issue, as we're properly automated). Bringing democracy to the financial world is what counts.

*** How to build a portfolio of loans with good yields? How to build a portfolio of equity stocks and while being mindful of risk? This Thursday's Discovering The Power Of The Crowd conference, with a star-studded line-up of speakers, including Money&Co.'s Nicola Horlick, Jeff Lynn of Seedrs.com and Cambridge Uiversity's Bryan Zhang, will address exactly these questions. Only a handful of places remain available.
Click here for more information and ticketing.
---
---