Money&Co. Joins ABF, Where SME Funding Is £6bn And Rising

---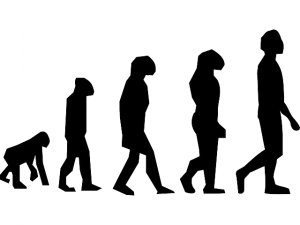 It's an undoubted truism: there's strength in numbers. And we're delighted to announce that today we are joining the Alternative Business Funding (ABF) hub. The ABF is now 50-strong, and describes itself as a "leading alternative-funding platform, which successfully lobbied for the new banking referral legislation - estimated to pump an additional £2 billion in business funding into the SME economy."
The idea is to create a single platform to aggregate the funding offers to small and medium-sixed companies (SMEs) that the banks won't or can't lend to.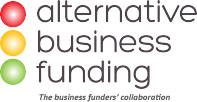 The ABF portal has garnered support from politicians, leading trade bodies, and traditional high-street funders for simplifying SME owners' search for finance. The ABF announced earlier this year that an estimated 2,500 SMEs had successfully found funding through ABF. Money&Co. now numbers among 50 ABF funders - collectively we have provided over £6 billion in finance to UK-based SMEs.
Nicola Horlick, CEO of Money&Co., said: "We're delighted to be part of ABF. SMEs are the unsung heroes of the UK's economic resurgence. We will play an active role in finding them funds for growth - and in getting excellent returns for lenders."
Other funders joining the ABF collaboration today are: B2B Mortgages, Ebury, Everline, Ezbob, Gapcap, Grant Tree, IGF, Invest & Fund Ltd, Lending Crowd, Money&Co, Positive Cash, Ratesetter, Secure Trust, Sencus, Theroute, UK EXIM Ltd (TAEFL) and Urica.

Adam Tavener, chairman of pensionledfunding.com and catalyst for the ABF collaboration, said: "To hit the 50 funders milestone in just over a year is a great achievement. Growing our panel of funders also gives small business owners even more choice when looking at the variety of funding options for their business."
*** A recent economic impact assessment of the bank referral legislation by HM Treasury and the Bank for International Settlements stated that almost two out of every three first-time SME borrowers were rejected by their bank (SME Finance Monitor q4 2013), and many did not consider alternative funding providers. Using this ratio alongside the referral system plans, a conservative ABF estimate expects more than 100,000 small businesses to be referred to alternative funding providers.

*** Are you registered with Money&Co.?
We have a big new loan coming on site this week, and to lend you have to register. A bonus of registering as a lender is that you qualify for a discount foir crowdfunding conferences sponsored by Money&Co. registered lenders at the recent Discovering The Power Of The Crowd conference qualified for a discount of £40 to the full £190 price. The conference had a star-studded line-up of speakers (from Oney&Co., Venture Founders, Seedrs, Syndicate Room, Archover, Crowdnetic, King & Wood Malleson, The Trillion Fund, and more); lunch and networking drinks were inbcluded in the price. We are planning another conference in Exeter on 17th September in association with south-west law firm, Foot Anstey, with fuller detail to be released soon.Register to make loans and to benefit from future conference discounts by signing up here. It takes just a few minutes.
---
---