'Mission Inevitable' – Crowdfunding's Journey To Liberate Finance

---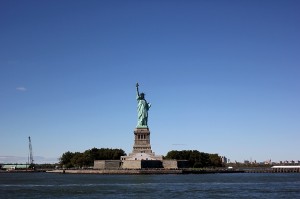 Crowdfundinsider, one of our favourite reads for peer-to-peer (P2P) and equity crowdfunding raises, offers a reprise of the history of crowdfunding. The Statue of Liberty, no less, was an early example of crowdfunding – with subscribers expressing their interest via the newspaper. Now, of course, the prime medium is online, and, as Crowdfundinsider puts it, the future financial dominance of crowdfunding in its various forms is "Mission Inevitable".
"It was not that long ago that the term "crowdfunding" entered into the common lexicon," reports Crowdfundinsider. "Today we regularly watch, or read about, multi-million crowdfunding campaigns delivering the next big thing to supportive consumers who are willing to wait a bit longer to receive a perk, or product, having committed their money and social equity to back a campaign.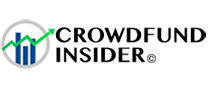 "According to Wikipedia, Wordspy believes the first use of the term surfaced in 2006. Initial traction took hold as crowdfunding websites cropped up like EquityNet in 2005, Indiegogo in 2008, and in 2009 and beyond big names like Kickstarter, Fundrazr, SeedInvest and others rolled in.
"Crowdfunding is not truly an innovation. It is the internet, and the massive and simultaneous access to data and communication, that is the innovation that has engendered this change in finance. Many industries have been disrupted by the advent of the internet. The list is long and growing longer everyday, as new, agile firms seek to improve on existing practices displacing established firms that are slow to adapt. This time it is the finance industry's turn to endure the world changing impact that digital technology will deliver to capital formation and investment opportunity.
"Yes the Statue of Liberty was crowdfunded (in part) using the "technology" of that time, newspapers, but today it is different and this is good for consumers, issuers, creators and global economies."

How do you calculate your yield as a lender with Money&Co.? See how quickly it all adds up, with a glance at this table (figures are compounded gross). Learn more about crowdfunding and P2P loans by visiting our Knowledge Hubs.

---
---