Alternative Finance Finds New Roads To Mainstream

---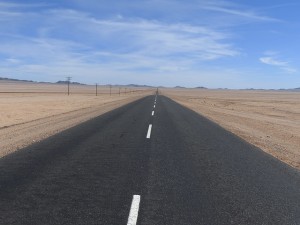 It's becoming almost a daily event: Alternative finance finds yet another road to reach out to the people.
Judith Evans reports in The Financial Times on an initiative by Crowdcube - our cousins in the equity sub-sector of crowdfunding - who are teaming up with broker Numis's to popularise the share floatation market.
"Retail investors will be offered the chance to invest in London floats through Crowdcube as part of its tie up with corporate brokers Numis, " reports Ms Evans.

"Numis said Thursday it had bought 8.49 per cent of Crowdcube as part of a new £6m funding round that valued the UK's largest equity crowd funding platform at £51m. The brokerage, which will gain a seat on the platform's board. Balderton Capital, already a Crowdcube investor, and fellow venture capitalists Draper Esprit also participated.
"'Crowdcube will have the opportunity to democratise IPOs [initial public offerings] in the future, and we'll work with them to do that so that individuals can get access to IPOs that in the past they haven't been able to,' said Oliver Hemsley, Numis chief executive.
"'We think that companies will raise money via online platforms with increasing frequency,' he added. Numis has raised £10bn for businesses since 2009 in at least 46 IPOs, it says.
"Crowdcube will offer access to IPOs on the Alternative Investment Market (AIM) and main market of the London Stock Exchange alongside its existing crowdfunding offerings for start-ups. The aim is to launch this feature within a year, with the minimum investment at a 'very affordable level', said Darren Westlake, chief executive of Crowdcube."

Yield & Risk
What is a good investment in today's market? How do you judge the value of an asset? A high yield often means a high level of risk. The best investment is difficult to find and appraise.
The crowdfunding market is young, and like many infants, quite unruly. But the problems are being addressed – and the information essential to making an informed decision is rapidly becoming more and more reliable.
Find out more abour crowdfunding, its P2P sub-sector, facts, tips and more by visiting our knowledge hubs.
NB Lending carries risk. See warnings on our Home and Lend pages and in Frequently Asked Questions.
---
---