P2P Lending To Solve SME Funding Plateau Problem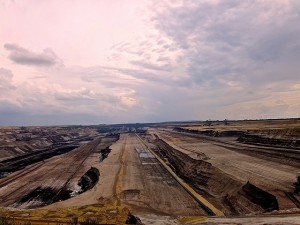 John Longworth, director general of the British Chambers of Commerce, laments the lack of funding available to SMEs on the This Is Money personal finance platform. He has a point:
"All too often, we see our fastest growing, most dynamic companies – those with the potential to become global champions – reaching a plateau or selling up because they can't get the capital they need to grow,"opines Mr Longworth.
The UK has deep-rooted failings in business finance
"This is why, compared with other nations, our mid-sized business sector is underdeveloped, damaging individual firms, and also our broader economy. It is part of the reason for our well documented productivity challenge, it undermines economic growth, and it stunts business appetite to export.
"What small or mid-sized company is going to take the leap into new, overseas markets if it cannot rely on getting the finance needed to weather expansion and a voyage into the unknown?

"When it comes to business finance, the UK has deep-rooted, systemic failings. As a result, we are expecting our companies and entrepreneurs to scale up their businesses with one arm tied behind their back. Is it any wonder, therefore, that we struggle for a British Samsung, Google or Microsoft?"
Mr Longworth correctly diagnoses the disease, but – we humbly suggest – fails to find the cure.
"Access to finance, or the lack of it, has been the black heart at the centre of the UK economy for far too long. Working together, government, banks, finance providers and businesses can solve this crisis," continues the article.
Money&Co.: loans of £6m+ from individuals to businesses in first year
"As every businessperson knows, there comes a point where you have to take a risk, and put your money where your mouth is. Now is such a moment for the Government."
While the British Business Bank, which is alluded to in the body of the piece, has much to offer, the most agile and vigorous solution is staring us in the face: peer-to-peer (P2P) crowdfunding. We have facilitated loans from private individuals to UK businesses to a total value of more than £6 million in the year since the platform went live. We have many more exciting deals in the pipeline. Our lenders have achieved an average gross yield of over 8.8 per cent.
Find out more about crowdfunded lending and borrowing by clicking here for crowdfunding in general, and here for lending.
---
---