Diversity In Alternative Finance Makes For A Whole New World

---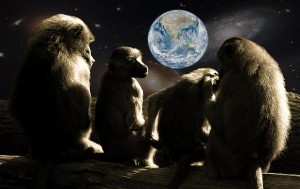 We offer a couple of worthwhile third-party observations today – one longer, one shorter.
James Wise of Balderton Capital blogs in CityA.M. on the diversity of the crowd in crowdfunding.
"The investors on crowdfunding platforms are much more diverse and representative of society in toto than the bank clerks of yesteryear, and as a result they are backing more diverse businesses and founders. Only 4 per cent of traditional venture funding went into female-led companies in 2014, versus 43 per cent on crowdfunded platforms. While the City is home to almost all of the professional investment funds, on Crowdcube, a majority of investors are based outside the South East.

"Crowdfunding also allows companies to tap into new skill-sets. We're seeing a boom in funding for companies in retail, manufacturing, materials and agriculture. These areas have traditionally lacked experts in the City, so benefit from crowdfunding's ability to attract a larger community. Crowd platforms can engage experts, whether they are farmers in Norfolk or designers in Brighton, and give them the chance to share in the growth of the firms they advise."

This – while shorter – is surely the quote of the day. The comment comes from a review of the fast-growing Australian crowdfunding market:
"If you had to redesign finance from the ground up for the 21st century, you wouldn't start with a bank. All over the world, traditional financial institutions are finding themselves under attack from smaller, nimbler technology companies."
RateSetter, and local players SocietyOne and MoneyRate all feature in the article.

*** Are you registered with Money&Co.?
Our registered users had the opportunity to claim a ticket at the recent Discovering The Power Of The Crowd conference at a discount of £40 to the full £190 price, which included a star-studded line-up of speakers, lunch and networking drinks. We are planning another conference in Exeter on 17th September, and another in London in October, with full detail to be released soon.Register to make loans and to benefit from future conference discounts by signing up here. It takes just a few minutes.
Yield & Risk
The average gross yield achieved by Money&Co. lenders is over 8.8 per cent. NB Lending carries risk. Read warnings on Home, Lend and FAQ pages.
---
---