2014: Crowdfunding's Year Of Change

---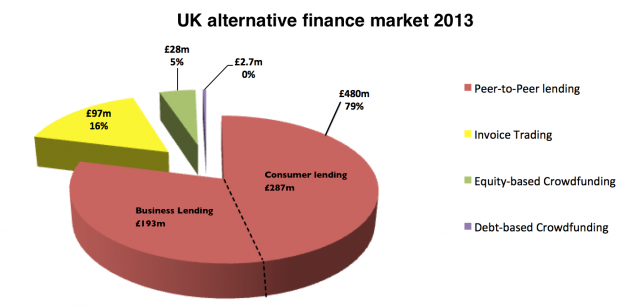 The high-street banks may not want to lend, but they may be forced to point would-be borrowers in the direction of other potential sources of finance. This week sees the beginning of a governmental review process, whereby banks may be required to make companies aware of alternative sources of finance, including crowdfunding, reports the Telegraph. To see how simple and quick the borrowing process is on Money&Co., click here.
The momentum has been building for a while: the 2014 Budget had a good reception from leading figures in the crowdfunding industry. Christine Farnish, head of the Peer-to-Peer Finance Association, said: "This is a great day for consumers who want a better deal from the financial services market. It shows that peer-to-peer lending is moving into the mainstream and is here to stay."
The ability to link crowdfunded investments to Individual Savings Plans, which are onshore tax-free savings plans, has been seen in many quarters as a particularly positive move.

For the moment, the term "peer-to-peer" is synonymous in some minds with individuals lending to businesses ("person-to-business", or P2B). Call it P2P or P2B, the crowdfunding industry has certainly put out its welcome mat for the Budget's reforms.
---
---