Alternative Finance SME Funding Platforms Proliferate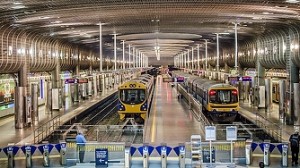 Today, we bring you a different view of the alternative finance sector. Insider Media blogger, Alastair Logan, points out that banks have largely failed in providing funds to small and medium-sized businesses (SMEs), and that alternative platforms are on the up. Perhaps the most important of these platforms is the Alternative Business Funding hub, of which Money&Co. is a member.

"In the past the traditional overdraft was the funding option of choice for most SMEs. However, Bank of England figures show that the amount of lending to SMEs through their overdrafts has fallen by 40 per cent over the last four years from £20.9bn in April 2011, to £12.5bn in April 2015," writes Mr Logan.
"There has been a similar story with business loans to SMEs from the big banks. The fact is that these institutions, despite what they may say publicly, have been less than keen to lend to small and medium sized enterprises over recent years.
"The government, anxious to kick-start the economy, and well aware that the best way of doing this is to stimulate the SME sector, has introduced a string of measures in recent years to give the banks some encouragement to make more funds available to small and medium sized businesses. These attempts have largely failed, as shown by the Bank of England figures just quoted.
"The reluctance of the big banks to service this market has encouraged other players to fill the vacuum – and many SMEs have eagerly embraced what is referred to as "alternative finance".
"Noticing this, the government has changed tack. Instead of encouraging the big banks they are now starting to throw a little weight behind the providers of alternative finance.
"One initiative is their recent insistence that when big banks turn down any SME for finance they must offer that company a referral to an approved online finance platform. They must also share the SMEs credit data with such platforms, making it easier for alternative finance providers to offer viable businesses the finance they need.
"Not surprisingly there has been a rush to set up such platforms – Informed Funding, Funding Xchange, Alternative Business Funding, Find SME Finance, to name but a few. Funding Xchange CEO Katrin Herring explains that "as consumers we have benefited hugely from price comparison websites. "We bring the same benefits to a market where shopping around previously consumed a huge amount of time and energy. We have done all the leg-work so it is now easy for businesses to get quotes from a wide range of lenders."
"As an alternative finance provider we're very much in favour of this strategy. We're also delighted that we've been accepted by the British Business Bank as an approved SME lender eligible to register with the new funding platforms."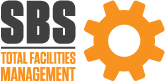 *** Are you registered with Money&Co.?
Our registered users can lend to borrowers on this platform. Lenders have on average achieved gross yields of over 8.8 per cent. Selwyn Building Services, the latest loan offering on site, is seeking a three-year loan to accelerate its business development. The company has been through our rigorous credit-analysis process and been awarded a 'B' rating, with a guideline indicative gross yield of 9 per cent. NB Lending carries risk – see warnings on Home, Lend and FAQ pages.
---
---