Calls For Greater P2P Loan Charge Transparency

---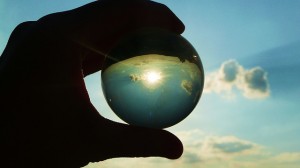 Crowdfunding is still a young industry. Many people don't understand what it is – mistaking equity raises for all of crowdfunding is a common error, for example.
Given that the nomenclature is still evolving, it's no surprise that charging structures are all over the place... The Financial Times runs an excellent piece by Judith Evans arguing for standardisation and transparency in the P2P sub-sector of crowdfunding.
We agree. For the record, our charges are transparent – lenders pay one per cent of the gross yield. Borrowers pay an arrangement fee, and should look at the Borrow page of this site for more detail.

"Peer-to-peer lending platforms have been accused of hiding some of the costs of investing by analysts who argue they should develop a standard formula for expressing costs and charges.
"Neil Faulkner, co-founder of 4thWay, a comparison site for peer-to-peer lending, said: None of the P2P lending websites are fully transparent with lenders about their costs.
'The important thing about costs is that they lower your interest and increase your risk,' he added. He believes that the P2P industry will face similar pressure to the funds industry to set out costs and charges up front.
"Fees are generally taken from the 'spread' between the interest paid by borrowers and that received by lenders.
"Most peer-to-peer platforms charge a percentage-based 'servicing fee', which they say is a charge to the borrower, not the lender. Many previously called the same charge a lender fee, but changed it earlier this year after tax authorities declared that lending fees were not tax deductible.
"Because this fee is taken from the spread, that change made little practical difference to investors, but Mr Faulkner said it is vital that investors are informed of the fee - as they are by some platforms - because the overall interest paid by borrowers reflects the level of risk being taken. P2P platforms generally use net returns as their headline figure.
"The Peer-to-Peer Finance Association, a trade body, is looking at ways to further standardise how platforms express risk and returns. Fees form part of this discussion, it said."

There is now just one day remaining on Money&Co.'s current loan offering. Over 90 per cent of Selwyn Building Services £250,000 B-rated loan offer is now filled. The current indicative gross yield is 10.6 per cent. It is reasonable to expect this yield to fall if the offer is filled ahead of deadline, as cheaper offers of credit will then knock out the more expensive bids.
Risk
NB: When lending, capital is at risk. See warnings on our Home, Lend and Frequently Asked Questions pages. See in particular "What are the risks of being a lender?" in FAQs.
---
---