CityAM's Good Debt Guide - Conference Latest

---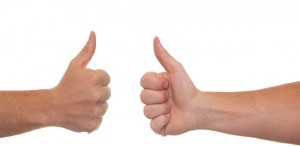 Harriet Green of CityA.M. offers a consumer guide choosing a good crowdfunded loan. The article features some trenchant and very sensible commentary from independent alternative finance analyst, AllStreet.
"First and foremost, take a serious look at how a platform handles a loan, says Emanuela Vartolomei, founder and chief executive of All Street, the independent alternative finance analyst. As more platforms and products offer investors different types of fixed income exposure, they are also playing a greater role in assessing the credit worthiness of applicants on both sides of a platform, and in providing investors with access to a firm's financials and business plan. 'This means that doing due diligence on platforms, their processes and financial position, is arguably as important – if not more – than the underlying assets,' she adds."

We couldn't agree more. Explaining our process and who we are is one of the reasons why we our regular open-house sessions (sometimes breakfast, sometimes drinks) at Money&Co.'s offices in Bruton Place have proved so important and useful. Would-be lenders and investors can ask questions of the Money&Co. team directly. And sometimes the borrowers appear to explain why they have chosen debt crowdfunding as their route to expansion.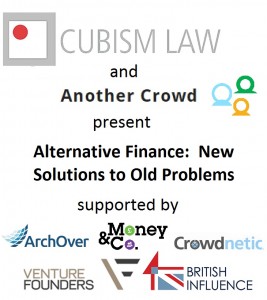 A similar opportunity for questioning and debate presents itself next week at the conference Money&Co. is co-sponsoring. SMEs looking for funding, would-be equity investors, and potential lenders seeking quality assets and good returns will all be present to debate alternative finance and the opportunities and risks it represents in a day-long conference. Alternative Funding – New Solutions To Old Problems is taking place at the RAC club in London's Pall Mall on 12th October.
Aside from expert investment commentary and analysis for equity and debt investors, the conference will focus for on legal issues around corporate and commercial issues, including funding, with experts presenting and in panel discussion on alternative and debt and equity crowdfunding.
This useful, practical, cutting-edge conference includes lunch and networking drinks. To claim the last places – with a £25 per cent discount for Money&Co. users – click here.
---
---