Need To Know: UK SMEs 'Held Back By Lack Of Alt Fi Awareness'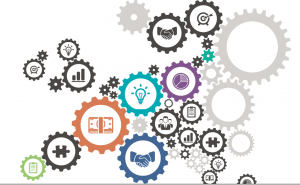 The Alternative Funding: New Solutions To Old Problems conference has been well received and generated plenty of media coverage, notably from our friends at Share Radio. Hear Money&Co. CEO Nicola Horlick interviewed by Share Radio's Ed Bowsher.
But alternative sources of finance are still a minority taste – for the moment at least. Witness a new report published today by TheCityUK, a financial-services campaigning group, and accountants and consultants, EY. It  finds that future European financial stability could be at risk over the long-term because of a lack of sufficient knowledge and awareness about complementary and alternative forms of finance among EU growth companies.
News aggregation site Mondovisione comments: "The report argues that not only could this hinder their future growth potential, but that sole reliance on bank funding could leave businesses exposed in the event of future economic downturns if credit supplies are constrained, or when quantitative easing stops.

"Following the publication of the European Commission's Action Plan on Capital Markets Union (CMU), the report – 'Capital Markets Union: The perspective of European growth companies' – found that most of the 37 mid-sized EU companies surveyed expressed reluctance to 'step into the unknown' of alternative financing. Just over half had little or no knowledge of complementary or alternative financing sources, with two-thirds stating their intention to remain loyal to bank funding as their sole source of finance – despite many admitting to applying for less funding than needed for fear of being turned down. Overall, with more than 50% citing lack of information and awareness as a critical or very important issue, the report highlights the need for this – along with better information and advice from financial providers and advisers – to be addressed."
The full report is available here.
---
---