Crowdfundinsider On Women In Finance, Money&Co., And Nicola Horlick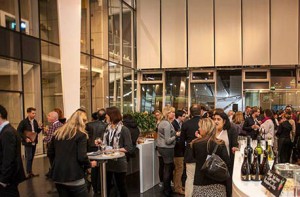 Crowdfundinsider caught up with Money&Co. CEO, Nicola Horlick, at a recent crowdfunding conference. Below we offer an excerpt of the resulting feature, which focuses on women in finance and technology.
"Thirty-two years after starting her career in London, Nicola Horlick is still often the only woman in the room. Although she notes that is not a lot of progress, it has never fazed her. Nicola, once called London's Superwoman, attributes her can-do attitude to a supportive father who told her she could do anything she put her mind to. In fact, in the UK where Horlick attended school, she attended an all boys school from age four to 13. And since Oxford only started accepting women at the time she attended, her college years were basically at an all-male institution as well. Thus, she is never affected by being in an all male environment.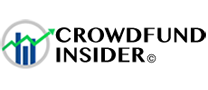 "After tiring of traditional investment management, Horlick turned to more offbeat investments such as film, distressed funds, John Paulson's hedge fund, certain real estate and other outside the box and slightly random opportunities. In 2008, after the death of her partner she sold her portion of this business and really launched into alternative assets and finance such as film development, small infrastructure projects, crematoria, pubs, care homes all using tax advantageous structures for high net worth individuals. She also set up Glentham Capital, a film finance fund, and says that we may see her at the academy awards in a few years time.
"In 2013 she started Money&Co. a peer-to-peer lending platform for small business lending which now takes the majority of her time. It has grown quickly with 11 full-time employees and two part-time business development staff. After an upcoming third round of financing, she plans to hire six or seven more people. Right now they are focusing on small business senior loans and plan to move into the lease financing vertical in the near future, with a group of lease finance specialists that will soon be joining the team. Interestingly, the lease fund (comprised of UK leases) will be financed primarily by US banks and investors. As Horlick notes, there is a lot of US money finding its way to the UK market as there is too much money chasing too few deals."
 How To Borrow, How To Lend
The article goes on to discuss Money&Co.'s lending and borrowing models. We think wires got crossed somewhere in an otherwise excellent piece, so please click on these links for a truly accurate representation of how to borrow – and how to lend.
Risk
Remember that when you lend money, capital is at risk. Read the risk warnings on our Home, Lend, and FAQ pages before committing capital.
---
---