Crowdfunding Equity Valuations - The Experts' Views

---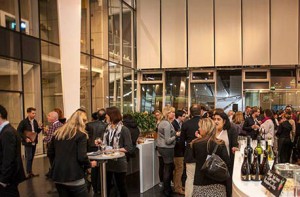 Here's another excerpt from the recent, wide-ranging afternoon debate at the London conference, Alternative Finance: New Solutions To Old Problems.
The event was sponsored by Cubism Law and a host of leading players in the alternative finance sector, including Money&Co., equity platform VentureFounders, P2P platform Archover, data gatherers Crowdnetic, British Influence, and crowdfunding intelligence platform, Another Crowd.
You can see a short overview of the conference here.
If you are deciding whether to become an equity investor in a small company, or to lend via a peer-to-peer (P2P) platform like Money&Co.'s or Archover's, take a look at the excerpt below. We will make a full video of the hour-long session available at a later date,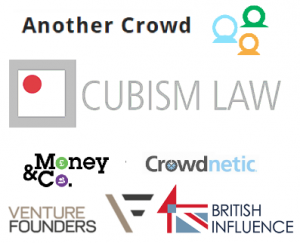 Equity Raise Valuations – How Are They Done, And Are They Troubling?
Harriet Green of CityA.M. : I'm not too concerned about high valuations, providing there are enough people telling investors to watch out. Companies have their own platform doing their own thing – that's part of my job as a journalist to watch out for things like that. But in terms of valuation, we're only a short way down the road yet. It's very early to try and determine whether valuations are really damaging or not.
Adam Braggs of Crowdnetic : We collect valuations data from most of the platforms. Will the crowd get more sophisticated? It's hard to say. I think the services and information available to the crowd will become more sophisticated. In terms of people adding ratings and analysis to core data such as that provided by Crowdnetic – that will probably help people make more informed investment decisions.
Nicola Horlick : You've got to remember that equity often comes with massive tax breaks – for example an SEIS approved company has a fifty per cent tax break attached to an investment, and if the investment pans out the return is tax-free after three years and they can make massive gains. If you lose out as an investor, you can offset the rate against high-rate tax, that gives the company more leeway to give away less at the outset, and it makes it harder to determine what a fair valuation is.
David Salamons of Cubsim Law: In my experience, many of the companies doing equity raises themselves don't know what their valuation should be. They are often being advised by the crowdfunding platforms. It's interesting that the crowdfunding platforms are regulated, but the companies aren't. The future has to be a standardised valuation by a panel of companies, a panel of valuers, if you like.
James Codling of VentureFounders : Your return is the difference between the entry price value you went in at and the price determined by a multiple of profit. The thing that concerns me is that the crowd is slightly uneducated about things at this very early stage. Most platforms are led by the Dragon's Den model, in that the company sets terms. No-one had been operating that way before. It will be three or four years before we begin to see which platforms are the better ones, which ones provide the returns. Which ones allowed valuations that didn't work. It's very early days – partly because I wouldn't put my own money into some of these companies as valued – that we'll come to see that quite a few of these valuations are massively overheated.
Every single Angel investor knows that of every 10 investments made two may go quite well and you'll make a lot of money from them, a handful will not do very much, and there'll be a bunch of failures. You have to diversify and price risk accordingly. I come back to my earlier point – is it right to price risk a single digit return when that company has to hit every single number in its business plan and the higher end of its valuation multiple range to make 10 per cent. I think that's wrong for equity investment.
Nicola Horlick of Money&Co. : Some argue that companies benefit – not from just equity raises, like the BrewDog and Hotel Chocolat raises. They believe that well-informed investors become ambassadors and advocates for the brand.
David Salamons : In some ways it's very similar brand licensing. You might not make a huge amount of money out of the royalties per se, but you're out there. It's like following a football club. People will buy into it no matter what, and take it forward – the brand ambassadors.
Harriet Green : There is no metadata as set about users across platforms. We know Crowdcube investors go on average to 12 different deals. But do they use other platforms? We don't know how/if they diversify. It will be interesting to see that feed through. The wisdom of crowd stuff– there are platforms specialising on IP, on shipping aviation – those are used by people who know they can get 12-15 per cent. How many people in the street know this? We can look forward to the date when we can have an umbrella sharing of information.

Learn more about crowdfunding by visiting our knowledge hub, with short articles full of simple facts and tips.
---
---