Getting Real On P2P With The Motley Fool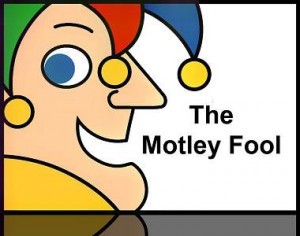 A reality check comes from one of the best-established digital media outlets, The Motley Fool.
We have been convinced for years that peer-to-peer lending is the future of finance for small companies looking to borrow to grow and lenders looking to increase the returns on capital alike.
But, as the Motley Fool points out, not everyone thinks like we do at Money&Co.: "Peer-to-peer (P2P) lenders have been offering savers a superior return to cash for over a decade without fully breaking into the mainstream."
Fortunately, the reality we're checking into is a pleasant one. P2P may not be quite mainstream yet, but it seems that it surely will be one day. The piece continues:
"[P2P platforms] have "loaned" around £2bn in the last 12 months, but this nevertheless remains a drop in the vast ocean of UK savings…
Some people still struggle to grasp the concept, but it's fairly simple. "These "social lenders" raise money from savers and lend it to carefully vetted individual or business borrowers.
More than 400,000 are expected to give P2P a go – Yorkshire Building Society
"By cutting out the middleman – greedy banks – both parties get a better deal.
"Peer-to-peer lending is likely to get a major boost from next April, when you can take your returns tax free via Chancellor George Osborne's proposed "Innovative Finance ISA". The publicity should boost the profile of P2P lending and more than 400,000 people are expected to give it a go, according to research from Yorkshire Building Society.
"P2P lending is certainly worth considering."
Risk
Quite rightly, the article goes on to outline the risks inherent in lending (see also the risk warnings on this site – on thr Home, Lend and FAQ pages): "Your money has zero protection under the Financial Services Compensation Scheme (FSCS), which safeguards the first £75,000 held in a bank or building society savings account. Zopa and RateSetter are building up large contingency pots to protect their customers, who haven't suffered any losses yet. But they aren't for widows and orphans. "
Should companies consider raising funds by borrowing or seeking equity investment? Here leading SME funding lawyer Andrew Bird of Cubism Law, sponsors of the recent Alternative Finance conference, explains the options.
---
---