What Happens When The Crowd Takes A Wrong Turn?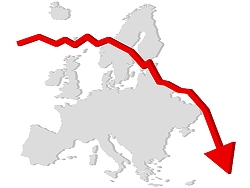 Today, a cautionary tale.
What happens when a crowdfunded project goes wrong, asks BBC technology correspondent, Rory Cellan-Jones.
He continues: "And do those who back ideas on platforms such as Kickstarter and Indiegogo have any rights when they do not deliver on their promises?
That is what the more than 12,000 people who backed the Zano mini-drone project are asking as their hopes recede of ever getting a working , reports a cautionary tale of a Kickstarter project gone wrong.
Mr Cellan-Jones's full report is available here. He is writing about "project" raises. You may well ask what that is. To find out visit our Knowledge Hub, which has explanatory articles that delineate the difference between equity, debt, project and other forms of crowdfunding. Click here for more.
Click here to register to become a lender.
---
---