Secondary Crowdfunding Markets Raise Questions Of First Order

---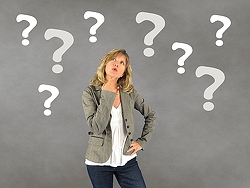 A secondary market - a place where lenders can sell on their loans - has been part of our offering from the day the Money&Co. site went live in April 2014. See Loans For Sale on our Lend page.
But external secondary markets – exchanges, in effect - have been relatively slow in coming. Here, Harriet Green of CityA.M. looks at the development of secondary markets for P2P and equity crowdfunding assets.
"Imagine you'd loaned money to a company via a debt-based crowdfunding platform. The term of the loan was 10 years, but after five, despite earning a decent return on it, you decide you want the original loan amount back. This is where a secondary market comes in, allowing you to sell your previously issued security to a willing buyer.
"There is quite a bit of buzz around secondary markets in crowdfunding and P2P at the moment. Many see the growing numbers popping up as a sign of things to come – as the industry has become more sophisticated, secondary "exchanges" have become increasingly common. But while creating secondary markets for debt is reasonably straightforward, the story isn't the same for equity. Besides, even the existence of secondary markets within the industry has prompted something of a battle...

"Platforms InvestDen and Crowd2Fund have recently unveiled secondary markets open to any crowdfunded security from any platform. Direct matching is a possible way forward for the time being, but it's a big job for platforms, who have to justify the potential sale to buyers."
There's also a regulatory issue, which this article does not address. We'll be examining this in later News and Blog stories.

Entrepreneurs and SMEs looking to borrow from Money&Co. should click here. Facts and tips about crowdfunding in general are available by reading our knowledge hub, here.
To learn more about getting good returns on capital potential lenders should click here. Remember, when lending your capital is at risk – please read the warnings on our Home, Lend and Frequently Asked Questions pages.
---
---