Olderpreneurs Find Pension Route To Alternative Business Funding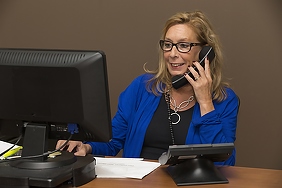 Nicola Horlick, CEO of Money&Co, and non-executive director director of Clifton Asset Management, "has given some great advice to the over 50's who are thinking about accessing their pension to delve into the start-up world, reports SME Insider.
'''As you need an accrued pension of more than £50,000 to make the Pension-led funding process viable, the over 50s are more likely to have sufficient funds available,''' explained Horlick.
'''These funds might be held in a number of different pension arrangements by one or more owners/directors. Pension-led funding could be the right strategic choice for business owners who require more funding than their tax free cash allowance will provide, or those that would like to save their allowance for the future,' she concluded."

The article is based on research from Clifton Asset Management, "which has found that so called 'olderprenerurs' (new business owners over 50) are set to take an estimated £400m of their pensions to help get their new venture off the ground.
"Six months ago, the government allowed people over the age of 55 to have greater control over their pensions, enabling them to take out a sizeable sum of their retirement fund.
In a piece of research commissioned by Clifton Asset and pensionledfunding.com, the two firms suggest that olderpreneurs are expected to to cash in around £400million to fund their enterprising ideas.
"Clifton points out that those olderpreneurs using their tax free allowance to fund their start-up may be taking the right strategic decision, but for larger pension investments, they should also consider Pension-led funding (PLF).
A Nesta report in conjunction with the University of Cambridge found that pension-led funding (PLF) was worth £25m in 2014, and almost two-thirds of SMEs using PLF saw their profit rise, and almost half employed more people. The average amount raised by a small business through PLF in 2014 was £70,527.
''We have seen a marked rise in entrepreneurs aged over 50 looking to use their pensions to either start a business, or fund an established enterprise,'' said Adam Tavener, chairman of Clifton Asset Management and pensionledfunding.com.
Travener added that ''the government pension changes are not a giveaway for all business owners – particularly for those that wish to mobilise tens of thousands of pounds from their pension to fund their business.''

There's more on this topic in This Is Money, the online platform of the Daily Mail, and in Fresh Business Thinking.
Entrepreneurs and SMEs looking to borrow from Money&Co. should click here. Facts and tips about crowdfunding in general are available by reading our knowledge hub, here.
To learn more about getting good returns on capital potential lenders should click here. Remember, when lending your capital is at risk – please read the warnings on our Home, Lend and Frequently Asked Questions pages.
---
---