SME Alternative Funding Ignorance 'Creates £20 Billion Economic Hole'

---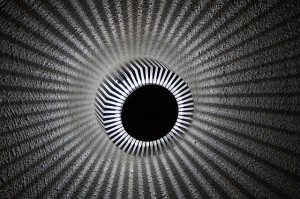 Greetings from Manchester, where Money&Co. has been making its presence felt at a dinner and subsequent breakfast attended by 100 entrepreneurs and small-business owners.
Both events were convivial and useful. Money&Co. CEO, Nicola Horlick spoke at each meeting: "There's a real desire to do business and to get funding to do business in Manchester and the North West," she said. "The audience at the breakfast presentation was asked how many had been involved in crowdfunding as lenders or borrowers – and only three people held their hands up! That shows how much work we have to do to get our message across – but it also shows the enormous potential of the market."
We'll be carrying a full report of the events, organised by TransitionPlus and DowntownInBusiness, over the week end.

A recent report from online platform Tamebay serves to confirm the woeful lack of awareness of alternative funding sources amongst SMEs. Tamebay reports that "lack of awareness amongst SMEs of alternative finance options is creating a potential economic hole of up to £20bn, according to a report from by GLI Finance.
"The findings are backed by key industry stakeholders including the Federation of Small Businesses, British Chambers of Commerce, National Association of Commercial Finance Brokers, Asset Backed Finance Association, Innovate Finance, and techUK.
"Head of Public Affairs at GLI Finance Louise Beaumont says: 'Lack of awareness amongst SMEs of the financing options available to them – despite a plethora of well-intentioned documents, reports and guides for SMEs – is an issue that threatens to undermine the UK's economic recovery, and we call upon the Government to leverage the proven track record of the behavioural insights (aka 'Nudge') approach to build upon the progress made by the alternative finance industry to date. We must think less about individual policies and mechanisms in isolation and much more about the bigger picture. We need to do the simple things much more effectively to enable SME behaviour change, and to create an environment where the Small Business Enterprise and Employment Act can flourish to the benefit of SMEs and to drive growth in the broader economy.'"

Entrepreneurs and SMEs looking to borrow from Money&Co. should click here. Facts and tips about crowdfunding in general are available by reading our knowledge hub, here.
To learn more about getting good returns on capital potential lenders should click here. Remember, when lending your capital is at risk – please read the warnings on our Home, Lend and Frequently Asked Questions pages.
---
---