Looking Backwards And Forwards At Crowdfunding And P2P

---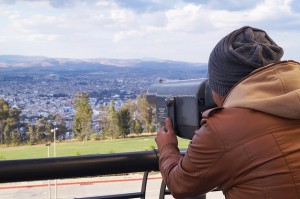 It's that time of year again. In the interregnum between Christmas and New Year we look backwards and analyse, look forwards and predict.
A year ago, our head of content and communications, Martin Baker, made five major calls for the development of crowdfunding and the peer-to-peer (P2P) sub-sector in which Money&Co. operates.
So how did crowdfunding and P2P do in 2015? And how accurate were the predictions of the former newspaper investment editor who runs our content?
Read the latest Money Matters blog to find out. Coming up: predictions for a very exciting 2016.

Money&Co. has facilitated loans of around £7 million to SMEs since the launch of our website in April 2014. Our registered lenders have averaged gross yields of over 9 per cent since launch.
Entrepreneurs and SMEs looking to borrow from Money&Co. should click here. Facts and tips about crowdfunding in general are available by reading our knowledge hub, here.
To learn more about getting good returns on capital potential lenders should click here. Remember, when lending your capital is at risk – please read the warnings on our Home, Lend and Frequently Asked Questions pages.
---
---