'Cautious Savers Miss Out' - Great Savings Robbery Latest

---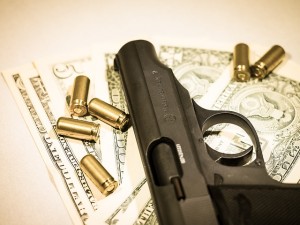 Dear lenders and readers, we draw to your attention the following article in the online arm of The Mail:

"Cautious savers are missing out on extra income because they are keeping money in accounts paying paltry rates of interest.
"Research by Saga estimates that over-50s hold more than 80 per cent of their cash in current accounts, savings accounts and cash Isas paying a measly 2.4 per cent of interest a year on average.
"Experts predict that by putting a little more into the stock market, savers could take home an extra £1,345 in interest income every year.
"Moving 10 per cent of their money into investments could almost double their annual income to £3,106.
"Saga says savers who have 70 per cent of their money in cash, rather than 80 per cent, could see their annual return rate rise to 4.3 per cent.
"Many savers are put off investing because they prefer the certainty of keeping their cash in the bank."
Well put, This Is Money!

It would be remiss of us not to draw your attention to what we at Money&Co. style "The Great Savings Robbery". See here the latest of several article (links to earlier pieces are embedded in this one). Our lenders have achieved an average gross return of over 9 pr cent since we began facilitating loans in April 2014.
Entrepreneurs and SMEs looking to borrow from Money&Co. should click here. Facts and tips about crowdfunding in general are available by reading our knowledge hub, here.
To learn more about getting good returns on capital potential lenders should click here. Remember, when lending your capital is at risk – please read the warnings on our Home, Lend and Frequently Asked Questions pages.
We shall have a new loan on site soon. Meanwhile, check out our Lend page to discover lenders who want to sell on their income streams.
---
---