P2P To Force Wealth Managers To Adapt Or Face Extinction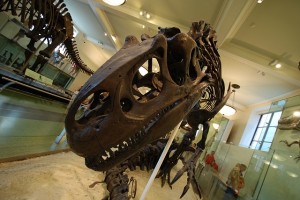 Adapt or face irrelevance… or extinction. Not our words, but those of the international media outlet, World Finance, quoting a report from accountants and consultants, EY.
The report continues: "Many paradigms that governed investor behaviour have long since been discredited. Firms that fail to adjust will face severe challenges for continued profitability and growth. Whether relying upon 2007-era data infrastructure or keeping in-house functionalities that can be efficiently outsourced, firms that continue to operate under pre-crisis business models may risk disappearing. Change is a necessity, not an option."
With that in mind, welcome to the world in 2016, investors and investment managers. As we've reported – in our own, original words, and by relaying the words of others – the investment scene in the UK is set to be shaken up by the arrival of the Innovative Finance Individual Savings Account (IFISA) in April. IFISAs will allow direct investment into the peer-to-peer (P2P) loans that Money&Co. facilitates.
Wealth Management continues this theme on a general level.
"With the birth of the internet, investors need no longer seek out expert advice when it comes to wealth management, and so a new breed of manager has emerged; one that is more streamlined, more agile and more technologically adept than the old guard. Mobile trading, peer-to-peer lending, crowdfunding – all are a result of the sector's willingness to embrace the latest technology, which has since taken hold of the wealth management sector just as it has done in banking.
"Going by KPMG figures, global investments in fintech have soared of late: it is estimated that during the period through 2008-2013 and more still the year after, investment figures as much a trebled, finally reaching $12bn.
As such, if wealth managers are to avoid being left behind, they must make a quick switch away from traditional behaviours and employ new –often more socially-minded – tools in order to keep clients on board. At $4.7tn, the fintech sector is poised to profoundly impact the industry at large, and the benefits for early adopters, certainly in terms of price and regulation, number in the many."
At Money&Co. we bring individual lenders together with small and medium-sized enterprises (SMEs) looking for funding. It's called peer-to-peer (P2P) business lending. Would-be borrowers should click here. Facts and tips about crowdfunding in general are available by reading our knowledge hub, here.
To learn more about getting good returns on capital potential lenders should click here. Remember, when lending your capital is at risk – please read the warnings on our Home, Lend and Frequently Asked Questions pages.
We shall have a new loan on site soon. Meanwhile, check out our Lend page to discover lenders who want to sell on their income streams.
---
---