London Is Fast-Moving FinTech's Top Location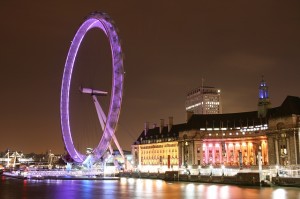 Alison Coleman writes in Forbes on the changing European FinTech scene, with London currently at its centre.
As part of that FinTech scene, we have an exciting 2016 lined up, with a pipeline of new loans all set to come on stream. Watch this space.

"An abundance of tech talent, a responsive regulatory environment, and the kudos of being an international hub for financial services, have conspired to make London the fintech startup capital of Europe," writes Ms Coleman.
"There's also lots of cash. UK fintech firms secured $5.4 billion of the $49.7 billion of global investment in financial tech between 2010 and 2015, compared with the total $4.4 billion raised across the rest of Europe, according to research from Fintech Week London…
"London's regulatory environment has been instrumental in driving growth in fintech. Recent initiatives include a 'regulatory sandbox', implemented by the Financial Conduct Authority (FCA) that will allow businesses to test out new financial products and services without incurring all the normal regulatory consequences of engaging in those activities.
"Growth is further boosted by the city's well-established advisory sector, says Simon Briskman, partner in the fintech team at European law firm Fieldfisher.
"He says: "It is steeped in financial service and technology work, allowing companies to rapidly develop viable models for bringing new technologies to market. These factors have long driven talented people into digital, big data and programming roles, fuelling the growth of fintech."
"All of this, coupled with a strong venture capital base, tax breaks for start-ups and hubs like Tech City, has boosted London as a tech hub of choice for fintech entrepreneurs."
Entrepreneurs and SMEs looking to borrow from Money&Co. should click here. Facts and tips about crowdfunding in general are available by reading our knowledge hub, here.
To learn more about getting good returns on capital potential lenders should click here. Remember, when lending your capital is at risk – please read the warnings on our Home, Lend and Frequently Asked Questions pages.
---
---