SME Funding - The Search For Transparency

---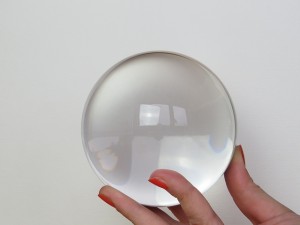 Growth Street, a company that provides revolving credit facilities to Small and Medium-sized Enterprises (SMEs), is lobbying the UK government for more clarity in the reporting of bank overdraft rates, reports SME Insider:
"The campaign – APR4SMEs – has been set up by London-based Growth Street, to raise awareness of the issues faced by small firms when trying to access finance. It is urging the government to take action and ensure transparency in the marketing of products.

Currently, commercial finance for limited companies – unlike consumer lending – falls outside the scope of the Financial Conduct Authority and as such, is unregulated.
As a result, commercial lenders don't have to disclose the annual percentage rate (APR), making it difficult for small firms to know what they're getting and to compare deals.
The campaign includes a submission to HM Treasury and a petition calling on Chancellor George Osborne to make it a legal requirement for all commercial finance to carry APR within his budget statement next month."

We're all in favour of transparency of this kind. We have facilitated loans of over £7 million, with many more in the pipeline. Our SME borrowers have been able to obtain credit at an average rate 9.15 per cent. This means that after deducting Money&Co.'s 1 per cent fee, our lenders receive an average gross yield of 8.15 per cent.
Entrepreneurs and SMEs looking to borrow from Money&Co. should click here. Facts and tips about crowdfunding in general are available by reading our knowledge hub, here.
To learn more about getting good returns on capital potential lenders should click here. Remember, when lending your capital is at risk – please read the warnings on our Home, Lend and Frequently Asked Questions pages.
---
---