Crowdfunding Wars And Intellectual Land-Grabs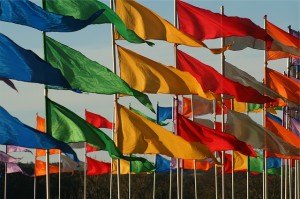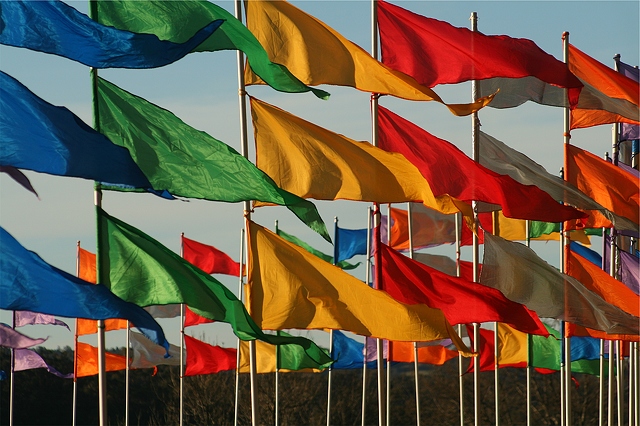 If crowdfunding were a hidden continent, it would be the cause of any number of wars. The problem is that our (admittedly, still quite young) industry keeps being "discovered" by journalists and commentators, who then delightedly stick their metaphysical flags in the sand and claim the territory as their own, in a kind of intellectual land-grab.
While we applaud the enthusiasm, this creates all sorts of problems.
The vocabulary of the industry is still in flux, for example. "Crowdfunding" is one portmanteau word, we contend (although it is rendered as a two-word epithet "crowd funding" in the first news excerpt, below).
More importantly, crowdfunding is an umbrella term for all sorts of capital raises. Within crowdfunding is peer-to-peer (P2P) lending (we bring individuals together with businesses; thus Money&Co. is a P2P business lender – as opposed to the likes of Zopa, who do individual-to-individual P2P lending). Some people still insist on "crowdlending" or "crowd lending" as a term of art.
Another sub-sector of crowdfunding is the equity raise – dominated by our friends at Crowdcube and Seedrs. This is a much smaller and riskier sector than P2P business lending, but a potentially very attractive one for those with an appetite for and understanding of the risks.
A third crowdfunding sub-sector is project raises. Kickstarter and Indiegogo dominate here. Project funding ranges from charitable giving to committing cash to an invention or, perhaps, a movie project – often with little in the way of tangible financial return.
Today, we offer Newswire's take on "crowd funding" (sic), with its analysis of our P2P sub-sector as an asset class for the benefit of American readers. We also add an excerpt of piece in the Huffington Post by the venerable inventor, Sir Clive Sinclair, who demonstrates awareness of the project crowdfunding sub-sector.
"P2P lending or 'crowd funding' as it is also known, has experienced a major growth spurt in the past 10 years," writes Newswire. "Zopa, the largest P2P lender in the UK, has issued loans to over 500,000 people, totalling £500 million. 
"According to the CEO of Advancis Ltd trading, a guarantor loans company based in UK, one reason for part of this growth was born out of the 'credit crunch' that began in 2008.  This was the bank's knee jerk reaction to the bad loans they had made, and the losses they were experiencing.  Then came the government bailouts, and the banks made it difficult for anyone to get a loan.
"For certain businesses, this was a disaster as they relied on a steady supply of credit and loans to expand their businesses, and also to keep the doors open.
"These businesses began looking for alternative means to borrow, and P2P lending was one of those alternatives.
"Later many of the P2P lenders began granting individual or consumer P2P loans. 
"The market for this form of lending and borrowing grew, until it got to where it is today.
Advantages For The Borrower
*  May receive better or lower interest rate on their loan than through the banks.
*  May not be able to get a loan through mainstream lenders, P2P is an alternative.
Advantages For Investors
*  May receive a better rate of return on their investment.
*  Liquidity, you may be able to access your money.
"The way P2P lending works is that investors pool their money together like a bank, and grant loans to borrowers, just like a bank would.
"If someone had £10,000 to invest and just placed in a savings account, they may only receive a 3% rate of return.  This rate of return may be linked to having your money locked in the bank for up to five (5) years.  Many other savings accounts offer much lower 1%-2% rates.  However, investing the funds in a P2P group, they may receive a much higher rate of return.
P2P As An Investment Tool
"As with any investment, there can be a risk.  Some investments carry more of a risk than others.  Usually, the higher the rate of return, the higher the risk.
"Some P2P lenders can offer up to 6% or higher s a rate of return, depending on the amount you invest, and for how long you keep the investment in place.
"There are no guarantees with investing in P2P companies, however, they are now regulated, and required to keep capital requirement amounts.
"Some P2P lenders have what they call a 'provisional fund'.  This fund is there to protect against losses, so you don't lose your money should there be a high rate of defaults on loans.
"In some instances, the P2P lender may charge the investor a small percentage to pay into this provisional fund.
"When considering using P2P lending as an investment tool, it is good to figure your 'risk aversion', and then decide if a lender with a provisional fund may provide you better piece of mind."

Sir Clive Sinclair writes in The Huffington Post: "One of the advantages of running a crowdfunding campaign [is that] you get to test the market without spending serious money.
"Two of the other great things about crowdfunding are that anyone can try it and almost any well thought out project has a chance of success if its funding goal is realistic. As I write, the current offerings on the Indiegogo portal include the usual mix of commercial ideas aimed squarely at the bottom line of a balance sheet, but there are also several philanthropic proposals: help get a marine, injured in action in Afghanistan, and his wife and seven-month old son, to Hawaii for a restful vacation; help to build sustainable homes for orphans in Africa; and raising money for a couple in the USA to help pay for their baby's medical bills."
Potential lenders should be mindful of the risks associated with P2P (see FAQs) as well as the good returns to be had:See here the latest of several article (links to earlier pieces are embedded in this one). Our lenders have achieved an average gross return of over 9 per cent since we began facilitating loans in April 2014.
Entrepreneurs and SMEs looking to borrow from Money&Co. should click here. Facts and tips about crowdfunding in general are available by reading our knowledge hub, here.
To learn more about getting good returns on capital potential lenders should click here. Remember, when lending your capital is at risk – please read the warnings on our Home, Lend and Frequently Asked Questions pages.
---
---