IFISA Regulations Roll Out As P2P Funds Falter

---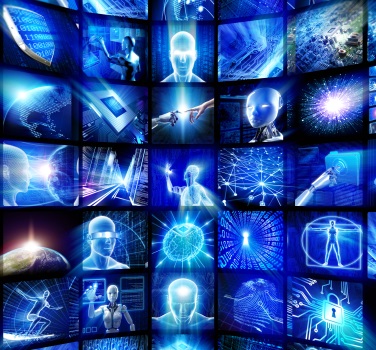 There was lots of good news for crowdfunders and peer-to-peer (P2P) lenders in yesterday's Budget. Money&Co.'s CEO, Nicola Horlick, has already welcomed the raising of the Individual Savings Account (ISA) limit to £20,000, up from £15,240 – good news for the new Innovative Finance ISA, which will be able to include P2P loans, such as those we facilitate.
A host of technical detail, in the form regulations for the Innovative Finance ISA, was laid before the House of Commons yesterday. There's a real scramble going on to get the permissions necessary for an orderly, properly regulated market. Some have criticised the notion that P2P crowdfunders have too narrow an offering – ie, that investors should be able to spread their risks across several providers.
That's a good point, but such vehicles already exist, in the form of investment trusts that invest in a range loan portfolios. The problem here, though, is that the quoted shares of investment trusts don't have a simple 1:1 correlation with the value of the assets, ie, the underlying loans. The price of the shares reflects the market for the shares, not exactly the value of the assets. It may sound odd, but that's how it works. And, of course, the value of shares can go down as well as up...

Here, The Telegraph reports on a fall in the share price of investment trusts that invest in P2P assets.
"Investors in funds seeking returns from peer-to-peer lending have been subjected to big swings in shares prices since the turn of the year.
"Peer-to-peer investments trusts have moved from large premiums to discounts as uncertainty has hit the still-developing sector.
"This can be seen no more clearly than in the case of P2P Global Investments, the largest portfolio in the sector.
"With peer-to-peer lending, individuals can 'invest' or lend directly to other individuals or businesses, obtaining higher returns than they would in a deposit account.
"Portfolios such as P2P Global do the same on a vast scale: they run large portfolios of loans lent to different profiles of borrowers in different markets and via different platforms.
"In the case of P2P Global, it is structured as an investment trust with shares quoted on the London Stock Exchange.
"For much of its history P2P Global has traded at a 'premium' - meaning its shares were trading at a higher price than the underlying value of the loans owned by the fund.
"P2P's shares suffered a peak-to -trough fall of 26pc in the 12 months to February, before regaining some of that ground in the last month.
"It has been a testing time for existing investors, and has created the chance for new investors to buy in at big discounts to the value of the assets in these trusts.
"P2P Global Investments is currently available at a 6.5pc discount, compared to a 3.9pc long-term average premium."
We'll be reporting on bad debt relief and taxation of interest later in the week.

The average return achieved by Money&Co. lenders is over 9.1 per cent, as Nicola points out above. But please be mindful of the risks associated with P2P (see FAQs) as well as the good returns to be had:See here the latest of several articles (links to earlier pieces are embedded in this one).Our lenders have achieved an average gross return of over 9 per cent since we began facilitating loans in April 2014.
SMEs with at least three years' filed accounts and a strong track record of profitability who are looking to borrow from Money&Co. should click here. Facts and tips about crowdfunding in general are available by reading our knowledge hub, here.
To learn more about getting good returns on capital potential lenders should click here.Remember, when lending your capital is at risk – please read the warnings on our Home, Lend and Frequently Asked Questions pages.
---
---