P2P Crowdfunders Should Welcome Media Scrutiny

---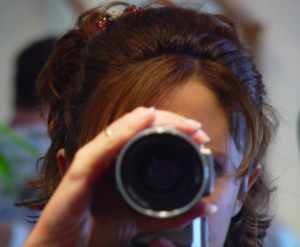 The risks of crowdfunding have attracted a lot of media attention recently. Our sector, the peer-to-peer (P2P) business lending part of crowdfunding, in particular, has been under the microscope.
It's an issue whose examination we believe crowdfunders should welcome. We certainly do so at Money&Co. - especially when it's done in the thoughtful manner that Harriet Green of CityA.M. deploys. Here's an extended extract from a piece that will feature in tomorrow's CityA.M. Money Magazine.
"The key issue, says Robert Wardrop, executive director of the Cambridge Centre for Alternative Finance at Judge Business School, is that there is a growing temptation to look at P2P loans as an asset class. 'There is a generalisation going on, and what will emerge in a downturn is that the loans originated by different platforms may behave differently. People are going to become more discriminatory because of that.'
"In a worsening economic environment, to continue to meet demand, some platforms may be more willing to accept lower-quality borrowers. 'Loss rates are unlikely to be the same across different platforms - some borrowers will move towards those that have lower security and guarantees,' says Andy Sweeney, head of fixed income products at Ablrate.

"This means that risk levels between platforms may diverge sharply, underlining the need for investors to understand how the debts they're lending into are structured. The crucial message for investors, Wardrop says, is to think about the different variables within the loan itself: is it consumer or business lending; how are proceeds being used; is it secured or unsecured? 'Investors need to understand that, as platforms grow, you'll see increasing variation in strategy - and that's going to produce a variation in performance of loan books." It follows that it is important to get a detailed sense of how a given platform is undertaking its credit analysis, and how it approaches recovering late payments and bad debts.'

Loans at Money&Co.
We pride ourselves on the scrupulousness and rigour of our credit-analysis process. The careful examination of borrowers has been a major factor in the slowing down of deal flow this year - with activity largely confined to the after-launch market, where registered users buy and sell loans amongst themselves. The good news is that we have a large number of loans in the pipeline, with a new offering expected any day now.
Risk Analysis at Money&Co.
See a basic explanation of the risks of being a lender here, from our Frequently Asked Questions page. See also our Knowledge Hub for facts and tips on crowdfunding in general and P2P lending in particular.
---
---