The SME Revolution In Debt And Equity Funding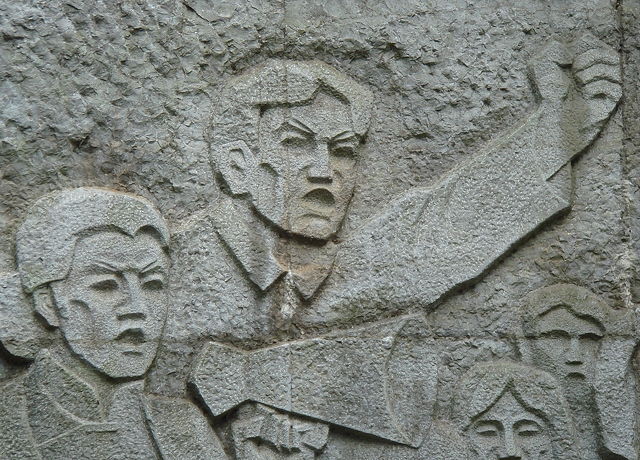 We're talking about a revolution. Well, Luke Davis, co-founder of Money&Co. and CEO of equity-raise specialist firm, IW Capital, is.
Here, courtesy of our friends at Business Quarter, he looks at "the hugely important role alternative finance has in filling the finance gap left behind as banks withdrew their SME lending options.
"Britain is on the brink of an alternative finance revolution that could help its SMEs overcome a £1bn funding gap that is inhibiting business growth. Investor sentiment towards alternative finance is clearly rising, but we cannot rest on our laurels – more must be done to ensure this burgeoning industry is able to reach its full potential.
"Since the 2008 financial crisis, British SMEs have been struggling to acquire loans via traditional finance platforms. Banks have been tightening their grip on the number of small business overdrafts they approve, with the Bank of England revealing that £5m worth of SME overdrafts have been reduced every day since 2011. By restricting the amount of traditional funding options available to them, a growing number of British businesses are now failing to make the leap from 'start-up' to 'scale-up'. As noted by Sherry Coutu, Chair of the Scale-up Institute, fewer than 3% of start-ups are able to both survive for a decade while enjoying a single year of high growth.
"This is concerning given that SMEs account for 99% of all the UK's private businesses, 60% of private sector employment and boast a combined turnover of £1.8tn. Our SME landscape is widespread, uniquely diverse, and has proven to be a vital enabler of regional innovation and productivity across Britain. Given the importance of small businesses to the British economy, the financial obstacles that stand in the way of their progression must not be taken lightly, and more should be done to address dwindling support from the banking sector.
"Thankfully, the banks' traditional lending monopoly is being steadily eroded by new systems of lending, borrowing and investing, as the explosion of alternative finance platforms in the UK has diversified lending options inexorably. In 2015, the UK's alternative finance market grew 84% to £3.2bn worth of investments, loans and donations, with the equity-based crowdfunding market expanding by 295% since 2014 to reach £332m. The rise of equity crowdfunding in particular is a reflection of how the UK has embraced alternative finance, as investors confident in the growth capabilities of UK SMEs have become far more open to directing their capital into growing businesses via non-traditional platforms.
Rising investor appetite for UK businesses is also evident in the record levels of private equity investment that have flowed into the Enterprise Investment Scheme (EIS) – one of the key government initiatives that has been fuelling Britain's high-growth SMEs since the early 1990s."
Lending & Risk
Money&Co. has a number of loans in the pipeline. Loans are only offered to lenders if our borrowers are free of all other debt, and have a track record of sustained profit. Moreover, Money&Co. takes a charge on the assets of the company, which is exercisable if a borrower defaults. The relevant assets could then be sold and used to reimburse lenders. As yet, after two years' trading, no borrowers are in default. See our recent article on Money&Co.'s conservative attitude to vetting deals.
That said, remember that when lending, capital is at risk. Please see risk warnings on our Home, Lend and FAQ pages and elsewhere on this site.
---
---