New All-Party Parliamentary Group To Walk Entrepreneurial Talk?

---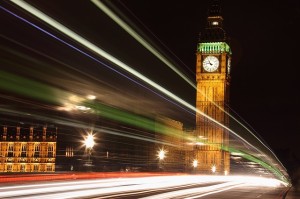 Alan Mak MP announces a new all-party parliamentary group on entrepreneurship via Politics Home. We welcome the move – so long as it amounts to more than another talking shop. Mr Mak has a reputation as an able and effective politician. Let's hope the new group genuinely helps to promote entrepreneurial culture in the UK.
"'This cross-party group of MPs will act as bridge between entrepreneurs and policymakers, making sure the voice of entrepreneurs is heard loud and clear in Parliament,' as Business Secretary Sajid Javid MP will say at our inaugural event this afternoon," reports the political website.
Mr Mak continues: "In our first year we'll focus on four key policy areas: tax reform, exporting, enterprise education and female entrepreneurship. We'll also conduct regular surveys of entrepreneurs to uncover their policy views, in partnership with The Entrepreneurs Network, our Secretariat.
"Britain already has one of the most pro-entrepreneur policy environments in the world. Our 20% corporation tax rate is the lowest in the G20 and set to fall further still. We encourage investment in start-ups with an array of tax incentives, including the very successful Seed Enterprise Investment Scheme (SEIS) & the Enterprise Investment Scheme (EIS). Through the Entrepreneur Visa scheme we welcome founders with high-growth businesses from around the world, whilst the Government's Sirius programme, run by UK Trade and Investment (UKTI) helps international graduates with outstanding business ideas set up in Britain. Government-backed Enterprise Zones also offer companies incentives such as reduced taxes to help young businesses in Britain's thriving regions, from the Northern Powerhouse to the vibrant south coast.
However, we can't rest on our laurels, and our APPG will examine how we can strengthen the current regime."

Speaking of getting things done, Money&Co. has a number of loans in the pipeline, with the first slated for this week. Our loans are only offered if our borrowers are free of all other debt, and have a track record of sustained profit. Moreover, Money&Co. takes a charge on the assets of the company, which is exercisable if a borrower defaults. The relevant assets could then be sold and used to reimburse lenders. As yet, after two years' trading, no borrowers are in default. See our recent article on Money&Co.'s conservative attitude to vetting deals.
That said, remember that when lending, capital is at risk. Please see risk warnings on our Home, Lend and FAQ pages and elsewhere on this site.
---
---