'Alternative SME Funding Plethora On Tap,' Say ICAEW And BBB

---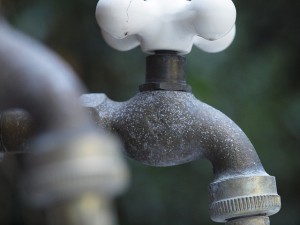 Economia, a specialist journal for accountants and economists, reports on a new SME alternative funding survey, conducted by an accounting trade body and the government-sponsored British Business Bank. The upshot is that the money is basically on tap, but SMEs remain unaware:
"ICAEW and the British Business Bank (BBB) have teamed up with more than 20 other business organisations to help SMEs find the best options for financing growth.
"Together, they have released the latest version of the Business Finance Guide – a Journey from Start-up to Growth, in print and digital form, in an effort to persuade small businesses that there is finance out there beyond the high street banks.
"Currently, the majority of SMEs contact just one provider – their main bank – when seeking finance, despite their growing frustration with the banks' unhelpfulness.
"A recent survey from Amicus Finance showed that 16% of 400 SME business owners were turned down by a mainstream lender, while 31% said their inability to secure finance terms with the bank had meant they lost out on a deal or investment opportunity.
"Yet there is a plethora of alternative finance sources available..."

Some of those will be found on this site, with a new offering next week...
Our loans are only offered if our borrowers are free of all other debt, and have a track record of sustained profit. Moreover, Money&Co. takes a charge on the assets of the company, which is exercisable if a borrower defaults. The relevant assets could then be sold and used to reimburse lenders. As yet, after two years' trading, no borrowers are in default. See our recent article on Money&Co.'s conservative attitude to vetting deals.
That said, remember that when lending, capital is at risk. Please see risk warnings on our Home, Lend and FAQ pages and elsewhere on this site.
---
---
---