There's A Lot Going On! FCA Review And Loan Latest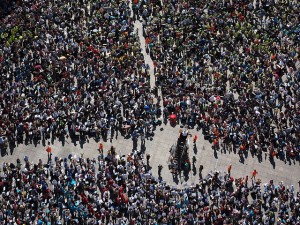 There's a lot going on, we're pleased to report.
Money&Co.'s latest loan offering is 99 per cent funded as this article is being written. This A-rated loan of over £455,000 has four more days of auction to run. The borrower is an independent adviser looking to use the funds to expand.
The offering has a current indicative gross yield of 8.6 per cent. Based on past history, the cost of that money will now go down, as cheaper offers of credit knock out more expensive bids.
Risk
Our loans are only offered if our borrowers are free of all other debt, and have a track record of sustained profit. Moreover, Money&Co. takes a charge on the assets of the company, which is exercisable if a borrower defaults. The relevant assets could then be sold and used to reimburse lenders. As yet, after two years' trading, no borrowers are in default. See our recent article on Money&Co.'s conservative attitude to vetting deals.
That said, remember that when lending, capital is at risk. See warnings on Home, Lend and FAQ pages.
On a broader, industry level, crowdfunders are responding to the Financial Conduct Authority's recent review of how we do business, and market ourselves and our services, etc. See today's blog, which summarises the key points and asks for your views, which we will relay forward to the FCA in early September.
---
---