Fund Manager Recognition Helps P2P - Plus Loan Latest

---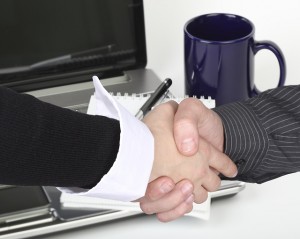 What we do is simple. We bring individual lenders seeking good returns on capital together with carefully vetted small companies looking for funds to expand. It's known as peer-to-peer (P2P) business lending, and it's becoming more and more popular. The industry is young (for example, we're reasonably well established and yet we've been trading for less than three years, and offering loan opportunities on the platform for two years and a bit).
It looks as though, one or two teething problems aside (especially over in the US) that P2P is set to grow in popularity, especially when the financial-services professionals become more familiar with P2P as an investable asset class. Harriet Green writes in CityA.M. that the "fundification" of P2P is making it more accessible to independent financial advisers:

"Things are evolving. For starters, we've seen the fundification of the P2P industry. It's big business in the US (where "P2P" has been entirely replaced with "marketplace" lending), and it's growing here. There are investment trusts like P2PGI and Victory Park Capital. And Funding Circle launched its SME Income fund last autumn.
"For advisers 'funds are the way forward,' says [James Meekings of Funding Circle]. They can buy stocks, shares and funds and manage money on behalf of clients, and their existing tools mean they can buy a fund today. 'It gives them diversification and global exposure – which is important, because diversifying across platforms [which can focus on just one area, like consumer credit], rather than assets, won't necessarily do that,' he adds."
The full article is available here.

Money&Co.'s latest loan offering is now 100 per cent funded, with more loan bids coming in all the time. The auction closes at 9pm tonight. This A-rated, three-year loan of over £455,000 is being sought by an independent adviser looking to use the funds to expand.
The offering has a current indicative gross yield of 8.4 per cent. The cost of that money has been edging down over the past few days, as cheaper offers of credit knock out more expensive bids.
Risk
Our loans are only offered if our borrowers are free of all other debt, and have a track record of sustained profit. Moreover, Money&Co. takes a charge on the assets of the company, which is exercisable if a borrower defaults. The relevant assets could then be sold and used to reimburse lenders. As yet, after two years' trading, no borrowers are in default. See our recent article on Money&Co.'s conservative attitude to vetting deals.
That said, remember that when lending, capital is at risk. See warnings on Home, Lend and FAQ pages.
---
---