Alternative Financing Awareness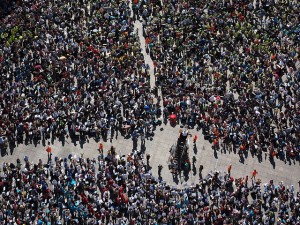 Money&Co.'s latest loan offering closes today at 17:00. This A-rated, three-year loan of over £121,000 is being sought by an independent adviser looking to use the funds to expand. At the time of writing the offering has a current average gross yield of 8.4 per cent.
 Meanwhile, as providers of alternative finance in the form of peer-to-peer (P2P) business loans, we thought we'd share the findings of a recent survey of awareness of alternative finance. It's a familiar tale of small and medium-sized enterprises (SMEs) not being as aware as one might have hoped or expected of the fact that we have the funds to help them grow.

Below, we share some reaction from the British Chambers of Commerce, as interpreted by our friends at the crowdfunding intelligence platform, Another Crowd. Another Crowd will be co-sponsoring an alternative-finance conference aimed at getting SMEs "investment-ready" this winter. The conference will be hosted by the University of Central Lancashire.
"Dr Adam Marshall, Acting Director General of the British Chambers of Commerce, expressed concern in his response to the survey:
'At some point in the life cycle of a business, access to finance becomes critical to supporting expansion and export plans. The low appetite for finance revealed in this survey, which was undertaken before the EU referendum, is concerning because it implies that many firms were treading water and putting off expansion plans well before the high-profile campaign we've seen in recent months.
'These results demonstrate the importance of supporting business confidence, so that businesses feel comfortable making growth plans and seeking finance to deliver them.'
"A statistic that might appeal to peer-to-peer lenders was the number of firms who were able to secure an offer of finance, but did not take up the offer. Of firms who rejected the terms, 54% said they did so because the interest rate was too high, and 39% because the collateral required was too high. These are both areas in which alternative lenders have a track record of developing innovative solutions in niche sectors.
"As to the lack of awareness of alternative funding, this was another case of a worrying headline backed up by some comforting evidence. We were not exactly shocked to discover that 92.8 percent were familiar with the concept of a bank overdraft (wow!) while only 18.8% knew about mezzanine finance (double wow!)."
---
---