Fintech A Bright Spot In Uncertain Post-Brexit Times

---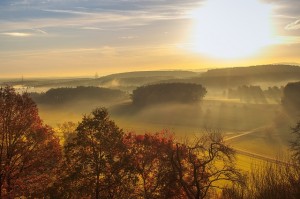 Uncertainty following the Brexit referendum vote continues.
UK business Insider offers some upbeat news: "British fintech startups have announced at least £40 million of investment in just over a month since the referendum on the UK's membership of the European Union, according to an analysis by Business Insider.
"Nine funding deals in the fintech sector totalling £40.6 million have been announced since June 23, when Britain shocked the world by voting to leave the European Union.
While the figure should help to allay fears of a post-Brexit fintech slowdown, most of the deals will have been in the works for months and so may not be the best indication of investor confidence post-referendum. "However, the fact that these deals weren't called off in the wake of the vote is a positive sign.
Investment is holding steady at the same rate as the start of the year. A report from KPMG earlier this year showed $162 million (£110.8 million) was invested in 15 UK-based fintech startups between January and April."
But the above should be viewed in the context of mainstream economic indicators. The latest GDP figures (for the quarter covering the run-up to the referendum and the week following the 23rd June vote) offer no real help, whereas the most sensitive indicator of market sentiment made for depressing reading. Witness this Focus Economics report: "The manufacturing Markit/CIPS Purchasing Managers' Index (PMI) decreased from 52.1 in June to 49.1 in July according to a flash estimate. As a result, the index is now resting below the 50-threshold that separates expansion from contraction in business conditions. The reading marked the lowest figure in over three years."

Loans & Risk
We have new offerings in the pipeline. Our loans are only offered if our borrowers are free of all other debt, and have a track record of sustained profit. Moreover, Money&Co. takes a charge on the assets of the company, which is exercisable if a borrower defaults. The relevant assets could then be sold and used to reimburse lenders. As yet, after two years' trading, no borrowers are in default. See our recent article on Money&Co.'s conservative attitude to vetting deals.
A simple explanation of borrowing and lending can be found here, on our Knowledge Hub.
---
---