What Working Women Want - Plus Loan Latest

---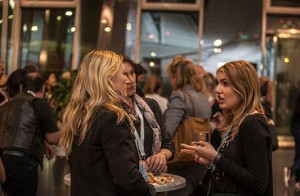 As we prepare our next loan offering, Money&Co. offers a diversion on the serious topic of... diversity. Our CEO, Nicola Horlick, opines in The Mirror on men's and women's ambitions in the workplace.
"The difference between men and women is that men wear their ambition on their sleeves and are frequently prepared to stamp on anyone (male or female) who gets in their way in order to fulfil it. Women on the other hand nurture their ambition quietly, surround themselves with loyal supporters and are prepared to wait...
"Despite the fact that women are seemingly grabbing the top political jobs, there remains a lack of female talent at the top of our biggest companies and across the professions.
"In the law and medicine, women outnumber men at the lower levels, but are poorly represented at the top of each profession.
"This does not reflect a lack of ambition. It reflects the fact that woman are and always will be the ones that have to give birth and care for children in their early stages of life.
"To that extent, they are not on a level playing field and, although greater rights and protections are afforded by the law for today's new mothers, they have to contend with poor childcare provision and exceptionally high property prices, which often push young families out of cities, leaving working mothers with long and expensive journeys to work.
"More affordable childcare, more affordable housing and more affordable travel are what working mothers need if they are to achieve their ambitions.
"The excessive costs that new mothers have to face often result in them taking career breaks in order to avoid childcare costs and a break from the workplace often leaves them in a poor position.
"Many cannot get back into an equivalent job after a career break and frequently have to shelve their ambition as a result.
It is very clear to me that we need to change the attitudes of employers in this respect."
For the full article, read here.
Of course, we have to look at ourselves. Money&Co. has women in senior executive positions (chief operating officer and head of marketing), but our registered lenders are more than 90 per cent male.
Nicola Horlick says: "That's a reflection of the demographic of investment – and I'm not sure it's one I approve of. The fact is that older men (over fifty) tend to make the household investment decisions in the UK. However, in Japan 80 per cent of investment decisions are made by women. I strongly believe that women have a very robust and attractive approach to investing, but we'll save that for another day."

Loans & Risk
We have new offerings in the pipeline. Our loans are only offered if our borrowers can clearly demonstrate affordability for the amount requested. Moreover, Money&Co. takes a charge over the assets of the company, which is exercisable if a borrower defaults. The relevant assets could then be sold and used to reimburse lenders. See our recent article on Money&Co.'s conservative attitude to vetting deals.
A simple explanation of borrowing and lending can be found here, on our Knowledge Hub.
---
---