P2P Lending Brings Beneficial Disruption - Plus Loan Latest

---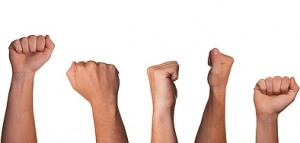 The term "disruptive" is a buzz word in FinTech circles. But it's popular for a reason. By bringing individuals looking for a good return on capital together with carefully vetted businesses seeking funds to expand, Money&Co. and fellow peer-to-peer (P2P) business lenders are rewriting the traditional lending model.
Mortgage Introducer is the latest media outlet to run a feature on "disruptive" P2P lending. We offer an excerpt below, with the full article available here.

"The low cost structure associated with peer to peer lending has enabled platforms to pass on benefits to both borrowers and investors. Perceived superior user experience has also led to analysts predicting a bright future for P2P lending platforms.
"Although as a market P2P lending is still considered to be emerging, it's reported that over $5.5bn in loans were issued by these platforms in 2014 in the United States alone.
"According to Price Water House Coopers, the P2P market could reach $150 billion or higher by 2025. BI Intelligence forecasts that UK P2P lending will grow at a 45% five-year compound annual growth rate, reaching £16 billion ($23 billion) by 2020.
"P2P platforms aim to provide risk-adjusted returns for investors which makes it only a matter of time before start-ups expand into a variety of asset classes including small business lending, student loans and mortgages."
New Loan Offering Latest
As peer-to-peer (P2P) business lenders, we select borrowing companies that are typically more mature than those seeking equity raises. Our minimum requirement is three years' filed accounts, and a strong track record of profitability. In fact, the average age of our borrowers is over 12 years.
Our latest B+ loan offering is on site. It has a five-year term and a gross indicative yield of 9 per cent. The purpose of the loan is to fund franchise expansion of Subway sandwich-shop franchises. At the time of writing, the loan is 51 per cent filled, with a gross yield, based on bids so far submitted, currently 9.9 per cent. Experience of other auctions indicates this notional yield may well drop as the loan fills and cheaper offers of credit drive out more expensive ones. The auction has 13 days to run.
---
---