Cambridge Reports Thriving Alt Fi Market In Europe

---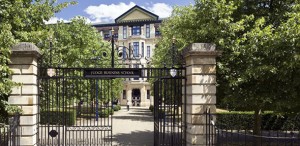 The Cambridge Judge Business School is arguably the world's leading authority on alternative finance and crowdfunding. It has just released a report on the state of the market in Europe, excluding the UK. Highlights include:

France, Germany and the Netherlands are the top three countries for online alternative finance by market volume in Europe, excluding the United Kingdom. The French market reached E319m in 2015, followed by Germany (E249m), the Netherlands (E111m), Finland (E64m), Spain (E50m), Belgium (E37m) and Italy (E32m). The Nordic countries collectively pulled in E104m, while Eastern & Central European countries registered a total of E89m. The UK still dominated the European online alternative finance landscape, increasing its overall market share of Europe to 81% in 2015 with E4,412m.
Peer-to-peer consumer lending is the largest market segmentof alternative finance, with E366m recorded for 2015 in Europe. Peer-to-peer business lending is the second largest segment with E212m, with equity-based crowdfunding in third with E159m and reward-based crowdfunding, forth, with E139m in 2015. However, invoice trading is the fastest-growing alternative finance model in Europe registering E81m in 2015, up significantly from the low base of just E7m in 2014.
Online alternative business funding increased considerably, with E536m raisedfor over 9,400 start-ups and SMEs across Europe in 2015, up 167% year-on-year from the total of E201m in 2014. Total debt-based funding for SMEs reached E349m in 2015 with 156% year-on-year growth, driven largely by the growth of peer-to-peer business lending. Equity-based crowdfunding increased by 93% year-on-year to reach E159m in 2015.
Institutionalisation took off in mainland Europe in 2015with 26% of peer-to-peer consumer lending and 24% of peer-to-peer business lending funded by institutions such as pension funds, mutual funds, asset management firms and banks. 8% of the investment in equity-based crowdfunding was also funded by institutional investors such as venture capital firms, angels, family offices or funds. Excluding the UK, 44% of the surveyed European platforms reported some level of institutional funding in 2015 and just under 30% of peer-to-peer consumer lending platforms reported having a majority institutional shareholder (e.g. a VC, corporate or a bank).
The full report is available here.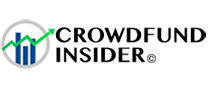 Meanwhile, Crowdfundinsider brings us news that "the UK innovation agency Nesta is planning a 'multi-million pound' challenge prize programme aimed at encouraging fintech startups to build data-driven comparison tools to support small businesses in selecting financial products and services. The two-year programme is closely allied to a regulatory agenda aimed at enhancing transparency and competition in the UK business banking market."

We're all for that. See our Knowledge Hub for Money&Co.'s lending criteria.
---
---