Crowdfunding Offers Democratisation Of Finance

---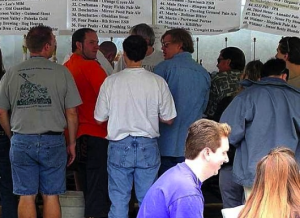 Today we continue with a further report on the newly published academic report Financial innovation today: Towards economic resilience.
The report concerns alternative finance, including crowdfunding, community shares and peer-to-peer lending, and is authored by Mark Davis and Tim Braunholtz-Speight from the Bauman Institute in Leeds. One of the issues examined is the "democratisation" of finance.
New Start magazine summarises one element thus:

"One thing that would-be fundraisers should bear in mind is that, no matter what financial model you adopt, this is not 'easy money'; you can't just put your project online and wait for the cash to roll in! Like any other fundraising drive, you have to promote relentlessly and creatively. However, this can bring many non-financial benefits in the form of engagement with supporters, stakeholders, and often the 'end-user' as your intended market.
"This engagement with the public is in fact at the core of alternative finance. Many interviewees saw themselves as democratising finance through giving the general public greater access to a range of financial activities that were previously the preserve of a small elite. This is not full financial inclusion, as participation in online alternative finance platforms requires access to the internet and a bank account. Nor do most models as yet give funders much democratic say in the organisations they fund (community shares are a notable exception here). But in general, AltFin gives fundraising organisations an exciting opportunity to connect more directly with the people that fund them."

We have several new loans in the pipeline, due to appear on site shortly. Learn more about how to lend, and the risks that come with lending, by visiting our Knowledge Hub.
---
---