Conference 'Take-Aways': P2P, Love, And Understanding

---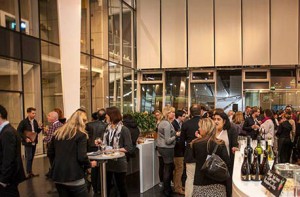 The Daily FinTech offers some "take-aways" from the recent Lendit conference in London, which focused on alternative finance and crowdfunding. We offer an extended excerpt below, with the full article available here.
THE INDUSTRY NEEDS LOTS OF EDUCATION AND UNDERSTANDING

The P2PFA which was co-hosting the conference, was not the only one, to repeatedly address the issue of misunderstanding of "What is this business all about?"
Is it non-bank lending, which has been around forever.
Is it unregulated bank lending, which will eventually lead to these platforms seeking or having to get a bank license?
Are platforms simple originators for banks? Or matchmaking platforms? Or Tech platforms?
Is this a new asset class?
Is crowdfunding like direct online lending?
A NON-STANDARDIZED MARKETPLACE
Borrowers – There is a large variety of loans. First, we categorize them in unsecured and asset-backed. Second, we have to distinguish by asset and maturity: consumer loans, auto loans, property, small business, working capital, invoice finance etc.
Lenders – From the investor's side, we have retail, government, private funds, asset managers, institutional investors. Each class needs-requires a different wrapper. From direct loans, whole loans, private funds, private bonds backed by loans in SPVs, BDCs, listed funds, securitized deals.
The incentives for Financial advisors to step into this new asset class; are problematic.

Discover basic facts and Money&Co.'s tips on crowdfunding and peer-to-peer lending by visiting our Knowledge Hub.
---
---