AltFi Is Becoming Mainstream: Latest Moves

---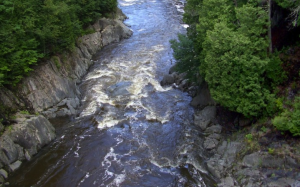 Change is afoot in the world of finance. So much so, that sooner or later alternative finance will have to redefine itself (the price of success is being tagged as boring old "mainstream").
Two recent reports of this trend are worthy of note.
David Prosser, a friend of this platform and a noted commentator on alternative finance, notes a significant development in SME financing in Forbes. Money&Co. is part of the initiative of which he writes.

"If you run a small and medium-sized enterprise in the UK and your bank turns you down for a loan, it will soon be legally obliged to refer you to potential alternate sources of credit. Two years after the former Chancellor George Osborne first announced such a referrals scheme, the initiative is finally poised to go live...
"It's a good idea in principle. Tens of thousands of SMEs are turned down for finance each year – whether for overdrafts, loans or some other form of bank funding – and most currently accept there's nothing to be done about the matter. Not least, this is because there is little awareness of the potential alternatives to conventional bank finance, from invoice finance and asset-backed lending all the way through to peer-to-peer finance."

Meanwhile, slightly outside our speciality, which is not property-backed, Mortgage Introducer runs an opinion piece that predicts that property-backed peer-to-peer (P2P) loans will partially replace buy-to-let investing.
"Property crowdfunding will go some way to replacing buy-to-let as the government's tax changes stifle the market, Prime Central London property expert Jeremy McGivern has predicted.
"McGivern, founder of search agency Mercury Homesearch, reckoned the growth of crowdfunding will represent the biggest change to the housing market in the next few years but warned it could have a 'catastrophic' outcome.
"At Investec Private Banking's event last week he was asked about the impact of the buy-to-let tax changes, which include the introduction of the 3% stamp duty surcharge in April and the changes to mortgage tax relief from next year."

We have some exciting developments and a rash of new loans in the pipeline at Money&Co. For the basics on SME loans and P2P lending, see our Knowledge Hub.
---
---