Young Crowdfunding Industry To Grow And Change

---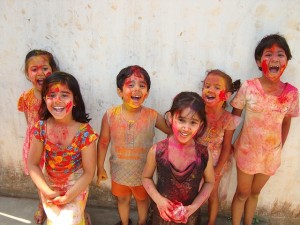 Young industries, such as our own alternative financial sector, are exciting but subject to change.
At Money&Co., we take the view that calls for reform are inevitable and often useful – no-one can get it all right first time.
Below, we run an excerpt from Economia, which reports a call for reform of the equity sector from, inter alia, accountants Grant Thornton. The article focuses on Enterprise Investment Scheme companies, many of which raise funds via equity crowdfund raises.

"Britain is failing to help firms grow because of its "punishingly complex" tax system, a new report argues
"The Institute of Directors (IoD), Grant Thornton and the Prelude Group have published a report with recommendations aimed to shake-up the tax system.
"According to Britain Unlocked: A Tax Code for Global Ambition, the UK's current tax system prevents firms from hiring more staff, moving into larger offices or investing in bigger contracts.
"The report suggests an increase of tax reliefs, a rise in the cap on the Seed Enterprise Investment Scheme to £300,000 and allowing the Enterprise Investment Scheme to be used for longer. The government should also lift the bar on investments by partners and family, it argues."
As for our own peer-to-peer (P2P) lending sector, the issue of whether P2P lenders should qualify for the Financial Services Compensation Scheme (as bank and building society accounts do) came up at a recent conference. See this from Bridging & Commercial:
"The peer-to-peer market is coming under scrutiny from the Financial Conduct Authority (FCA), who recently announced it planned to team up with University of Cambridge alternative finance experts to carry out research on the market.
"The Peer-to-Peer Finance Association (P2PFA) was also forced to reassure people about the industries practices following a £15m scandal at US-based platform Lending Club.
"During last week's LendIt Europe Conference at the InterContinental O2, a question was asked to a panel of peer-to-peer experts about whether the industry should be part of a compensation scheme, such as the Financial Services Compensation Scheme.
"The question came about after it was predicted that the amount of funding from investors to peer-to-peer platforms could double as a result of the Innovative Finance Isa.
"Speaking at the LendIt conference, Jane Dumeresque, chief executive officer at Folk2Folk, was against the idea of a compensation scheme having previously had bad experiences as an asset manager."
The full article is available here.

Our own lending policy is conservative; we do try to err, if at all, on the side of caution. As yet, we have an unblemished payment record on the £8 million loaned so far. See more on our policy on lending risk here.
---
---