SME Borrowing: The Crowdfunders' Balancing Act

---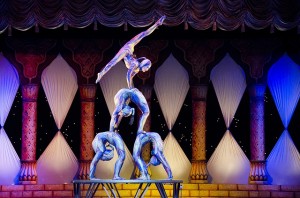 Lending to small businesses via the mechanism of crowdfunding is a balancing act. Each platform has to balance the advent of new borrowers on site with the liquidity available from existing or potential lenders.
Today, we take a look at the borrowing side, with the help of an interesting blog run by specialist small-business site, SMEWeb. The argument runs that, while alternative finance providers such as Money&Co., are becoming more popular, the banks still have the lion's share of the market- at least for now...
"According to the Department of Business, Innovation and Skills SMEs accounted for 99.3% of all UK private sector businesses in 2015. This figure is undoubtable evidence of the true effect SMEs have on the UK economy, and the importance of these businesses having access to the finance they need to grow, invest and expand. In a post-Brexit world, SMEs have never been more important to keeping the UK economy afloat, but are we truly supporting them?

"... SMEs not only want third party financing to meet their working capital requirements, but to also assist with a variety of event-driven challenges including investment, management buyouts, expansion or acquisition. These each make up crucial parts of an SME's lifecycle, and as such require a bespoke financing plan to suit the needs of a particular business, as opposed to an 'off the shelf' option from a mainstream bank.
"Alternative financiers have a distinct benefit over mainstream banks, not only because of their ability to finance a number of different business sectors and models.
"A trusted alternative finance provider will be able to work with a business to find options to suit its immediate and long-term needs, and adapt the financing and service offered accordingly. Potential hurdles such as a lack of financial history or a poor financial performance can be discussed and considered in person, by an experienced team. This tailored service and deep sector understanding often displayed by alternative lenders can enable them to get to grips with an SME's needs, and partner with the business to ensure its funding requirements both now, and in the future, are being met.
"Despite the fact that banks have previously dominated the SME lending market, the economy is changing and with it comes a clear opportunity for alternative financers to drive growth within these businesses. It will soon be the case that alternative lenders will not be second choice to mainstream banks, but the go-to option for businesses that want professional, flexible and fast financing. The equity in the alternative finance market means these lenders have the freedom to invest in small businesses, and ultimately be the first point of call for those seeking financial support. Once this shift occurs, the industry will be, without a doubt, the heart that pumps the lifeblood of the UK economy."

We have facilitated loans of £8 million to small businesses, with much more in the pipeline. To learn more about how to borrow with Money&Co. (minimum loan £50,000, maximum £3 million) visit our Borrow page and our Knowledge Hub.
---
---