FinTech 's Opportunities In Europe's Single Market

---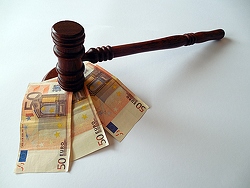 Yesterday's News story took a look at post-Brexit FinTech, and offered a rather positive view of the sector's prospects. Today, we see the flip side of the coin. A leading practitioner in the European market blogs in Bob's Guide, and asks why the industry doesn't make more of the freedoms offered by a single currency, the moves towards a single regulatory regime, and, of course, a single market.
"Consumers can gain significant advantages from moving their capital freely within the EU. Despite the fact that the European Central Bank (ECB) sets the reference interest rate for all Eurozone member countries and that this rate has been negative for the past few months, significant differences in interest rates still exist between countries. This is due to structural causes such as differences in the competitive environment, savings quotas and the demand for credit between markets.

"While interest rates have come down significantly in Germany to approximately 0.33%, across the border in the Netherlands average interest rates are still a lot higher at 1.72% (see graph below). German savers with their ?2tn ($2.1tn) in savings are losing out on ?6bn ($6.3bn) interest every single year compared to the EU average of 0.53% and even more when looking at the most attractive offers available on a EU level (ECB, August 2016).
Financial technology start-ups, so-called fintechs, are disrupting the banking sector. Many of them are also trying to serve customers across the EU and build their business models on helping customers bypass existing barriers to a single capital market. Many fintechs are trying to disrupt the banking sector based on offering consumers a more convenient experience.
"They can do this, since they do not need to struggle with the legacy IT systems of incumbent banks and are thus a lot more agile. Moreover they are using technology and data which reduces costs significantly and share these savings with customers.
"This has been particularly evident in the payments markets – in particular, there where foreign currency payments are concerned. Providers such as TransferWise or Azimo are enabling customers to send foreign currency payments at a significantly lower cost – and not just between EU countries but across the globe.
"Peer-to-peer lending platforms such as Bondora allow investors across Europe to fund loans from different countries - independently of their own country of residence - effectively functioning like a mini-credit bank.
Deposit marketplaces such as Raisin allow customers to invest their money in savings accounts of different banks across the EU taking full advantage of deposit protection."

Find out more about crowdfunding and P2P lending by visiting our Knowledge Hub.
---
---