A+ Loan Auction Closing: Credit Bids In Action

---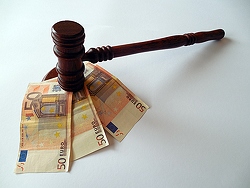 Our second property-backed loan from webuyanyhome.com is set to close within hours of the writing of this article. This offering is risk-rated at A+, and is property-backed (ie, secured on the houses that the borrower buys).
As the auction closes, we observe a familiar pattern: the £208,400 loan offer is fully funded, but lenders are still coming in with offers of credit. The less expensive offers drive out the more expensive ones. See below an excerpt from our Knowledge Hub:

Don't be seduced by yield. The returns can be attractive, but a high yield can mean high risk.
Spreading your loan offers is a good idea. All Money&Co.'s borrowing companies have been through a careful credit-analysis process, but there is always a risk that a borrower might default on debt. We protect lenders' interests by taking a charge on the assets of the borrower, but please be aware that there is no profit without risk. Spreading money across several borrowers is seen by many commentators as a good way of spreading risk.
Access to your money when you become a P2P lender is typically not as instant as withdrawing cash from an ATM or a bank. Lenders can sell their loans to other lenders in the loan market. Sometimes it may take a while to liquidate a loan.Read the risk warnings on site. As we've stated above, there can be no profit without risk. If you're at all unsure about any of this, consult a lawyer, accountant or professional investment adviser.
If you're involved in an auction process, watch that process carefully. There may be lots of bids at the end of the auction period, and the more expensive money gets driven out at the end as the borrower accepts the lowest bids.

Crowdfunding & Risk
To learn more about the basics of crowdfunding and peer-to-peer (P2P) business lending, visit our Knowledge Hub. There are also explanatory videos on site. Remember, when you loan capital, it is at risk. Please read the warnings and explanations on site before committing your capital.
---
---