Financial Car Crash? Not For IFISA Investors! Plus Launch Latest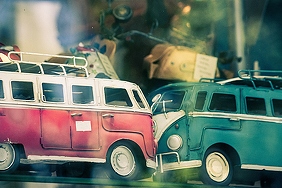 Let's hope we're not heading for a financial car crash. But it's always prudent to plan for one… As the Hungarians say, an optimist is merely a badly informed pessimist.
So it's with great interest that we note that our friends at P2P Finance News report research from 4thWay indicating that IFISA investors will do four times better than cash investors on a downturn.


"INNOVATIVE Finance ISA (IFISA) investors will earn up to four times more money during a financial crisis than people who put money in a savings account or cash ISA, claims new research.
"In the case of another financial downturn akin to the 2008 crash, interest would amount to under 10 per cent over five years from the top cash ISA at current interest rates, according to peer-to-peer research firm 4th Way who conducted the study.
"Currently the best cash ISA pays 1.75 per cent, which is the Paragon Bank five-year fixed rate cash ISA, according to Moneysupermarket on 3 March 2017. Atom Bank's five-year fixed saver is the top-paying savings account. At 2.4 per cent, that is 1.92 per cent after basic-rate tax.
"In contrast, interest would average between 20 per cent and 40 per cent over the five-year period after deducting bad debts, if the money were invested in 4th way's top-rated IFISA providers Landbay, Lending Works and HNW Lending, the research said.
"4th Way said it conducted stress tests on the three platforms based on an extreme version of international banking standard Basel tests. They assessed the intrinsic risks in the specific type of loans, the history and record of bad debts, interest rates and protections like security and reserve funds.
"'Even the Bank of England recently admitted it can't and won't predict the next recession or crisis, but the cycle will come again,' said Neil Faulkner, co-founder and managing director of 4th Way."
P2P Risk
NB: P2P investment means that capital loaned is at risk. We're pleased to report the findings above, but please read the risk warnings on site. It is prudent to consult an investment adviser or other professional before committing capital.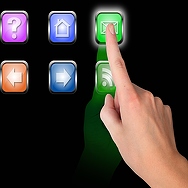 IFISA Latest – Finger On Button!
Fingers are hovering over buttons here at Money&Co. The operational amendments and tweaks to our systems are done, and we are testing the application process. The Innovative Finance ISA is coming very soon! Watch this space for the announcement, and product details.
---
---